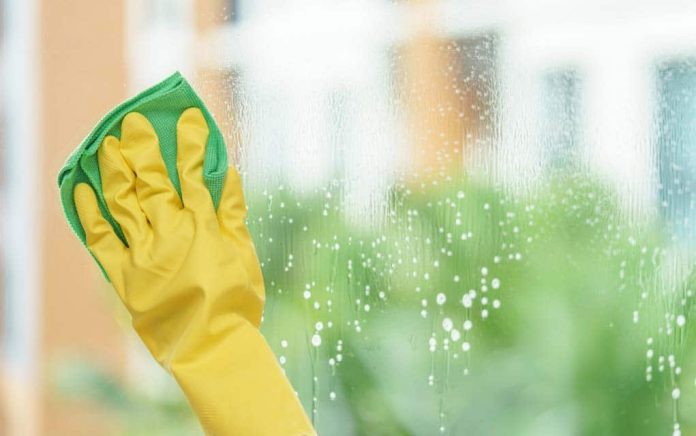 Time for some carnivorous cleaning.
Maybe you've heard the buzz surrounding natural enzyme cleaners and are wondering if they're right for you. These hungry, hungry cleaners are quite effective and are especially great at eliminating pests, cleaning up protein stains (blood, oil, grease), pet stains and odors, and a multitude of other cleaning conundrums. The best part is that natural enzyme cleaners are not harmful to pets, waterways, or humans.
Imagine a natural enzyme cleaner as a lion on the prowl in search of a meal. The way a natural enzyme cleaner works is essentially the same: organisms are made up of proteins, and the natural enzymes feed off these proteins. Natural enzymes will hunt around for these proteins and devour them, leaving your surfaces clean and your stains removed, taking a few unwanted pests with them.
How can something so powerful be considered safe? Well, its nature's natural process of decomposing-remember, our bodies have enzymes, too-and they can break down proteins. Proteins exist in most stains, bacteria, and pests, so an enzyme cleaner makes a lot of sense for cleaning.
The enzymes do essentially the same thing as harsh chemicals, but use a different process to obtain the same result, without the nasty side effects.
In fact, these products are so safe, most of them don't even carry a warning label. You don't need to wear any protective gear and it is not hazardous if you accidentally spill some on your skin.
The method of use is fairly simple. They generally come concentrated and the consumer dilutes the product in a bottle of water. The product is then sprayed on a surface (i.e. a counter top, stain,) and wiped off or vacuumed away (with a wet/dry vacuum). Although these products don't claim to be disinfectants, bacteria count tests show they are highly effective at doing so (often times more so than using soap and water).
These products are great for getting blood stains, wine stains, and pen marks out of all kinds of surfaces. Simply apply the product to a surface and allow it to sit, scrubbing away the stain and then blotting the area dry. Killing mold and mildew can be easily taken care of (remember, mould is a bacteria), by spraying the affected area, letting the product sit, then scrubbing away the mould and wiping clean. Even tasks as daunting as a basement clean-up, mildew on roof shingles and siding, window sills, or caulking in a bathroom can be made easier.
Pet odors such as urine and kitty litter can be easily taken care of by spraying the area with a natural enzyme cleaner which will eat the odor-causing bacteria.
You can also try using a natural enzyme product to deal with a pest problem. For example, carpenter ants or bed bugs can be killed when sprayed with a natural enzyme cleaner, since the enzymes eat the vital proteins these pests need to survive. It's an incredibly safe method of cleaning and extremely effective in all areas both inside and outside of the home.
I am starting to use this more and more in clients' homes, and have received terrific feedback from happy and healthy clients as well as very happy cleaners who truly enjoy not having to finagle their way through the cupboard full of chemicals that used to be the norm. So give natural enzymes a meal fit for a king and let them loose on the dirt in your home!