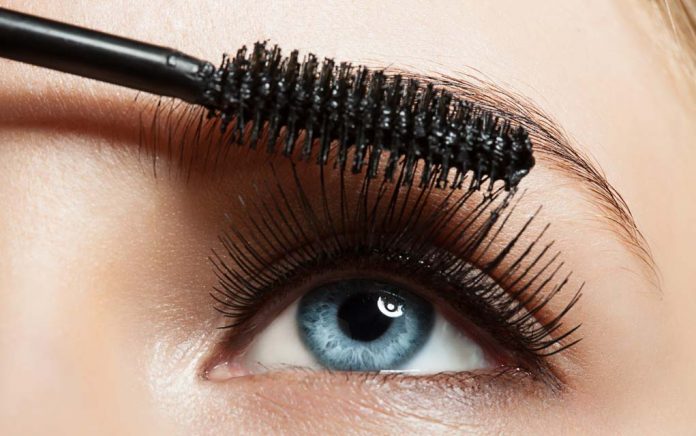 We all want to look our best, and to do so, many women turn to eyelash extensions to get the look of stunning and voluminous lashes for special occasions or even everyday wear. It seems harmless enough until you find out that the glue in most eyelash extension kits contains formaldehyde, a known carcinogen.
Consumer Reports recommended that women avoid eyelash extensions or any sort of false eyelashes due to the dangers of having an allergic reaction to the formaldehyde. While the allergic reactions are alarming, so is exposing yourself to any carcinogen. In addition, the glue also causes an increased risk of attracting infection to the eye as a result of the dirt and bacteria that false lashes can trap. So, what's a woman who wants longer and bolder eyelashes to do?
The best option is to use good mascara, but if you really can't resist using eyelash extensions, make sure that you adhere them to your existing eyelashes using a formaldehyde-free adhesive. Unfortunately, there are not a lot of them on the market, but here are two eyelash extension products that make the cut.
1. Naturally Beautiful Lashes
EcoTools' line of Naturally Beautiful Lashes offers lashes made from synthetic taklon and applied with a glue that is free of formaldehyde, phthalates, parabens, and latex. This lash system is hypo-allergenic so it can be worm regularly if the need applies.
The vegan-certified lash extension collection by Georgie includes ten designs with everything from individual lashes to elaborate cluster lashes and crisscross lashes, all of which can be applied with their formaldehyde-free glue which is made from a combination of water, natural rubber latex, cellulose gum, and flower extracts.
3. Magnetic Lashes
If you are avoiding glue all together, then magnetic lashes are an option to try.
There's nothing wrong with using products that you feel make you look better, but when it comes to beauty treatments that can potentially harm your eyes, it's probably not worth the risk unless you're extremely careful about the products you choose.