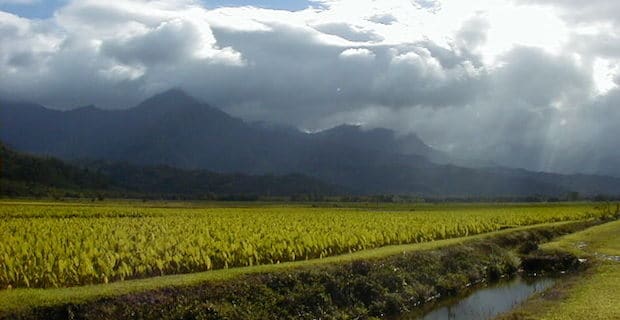 A coalition of Kauai residents and public interest groups represented by the Center for Food Safety (CFS) and Earthjustice filed papers in federal district court in Honolulu last month legally challenging multinational chemical pesticide companies. Ordinance 960 was enacted to protect residents and the environment from overexposure to dangerous pesticides crops after residents, and specifically, school children suffered symptoms of pesticide exposure, according to CFS.
In January, state lawmakers introduced a bill that would legally stop county governments from restricting agricultural practices even if these practices were impacting the health of Kauai residents. Anti-GMO activists have dubbed the bill the "Hawaii Monsanto Protection Act."
Read more about pesticides
CFS and Earthjustice are working to protect Ordinance 960, also called Bill 2491, in support of the people's "right to know" about pesticide use and GMO seeds used in their community.
"Center for Food Safety stands with the people of Kauai, and will protect this legally sound and important law from the pesticide industry's attacks," said George Kimbrell, senior attorney for Center for Food Safety.
Earthjustice managing attorney Paul Achitoff commented, "The spectacle of four multibillion-dollar multinational chemical companies suing for the right to continue spraying Kauai's residents with acutely toxic chemicals, and to keep what they spray and when they spray it a secret, is shameful. Our clients deserve protection, and we will see that they get it."
Read more about Hawaii's Right to Know Act
According to Ordinance 960, "The growth of commercial agricultural entities engaged in the use and development of genetically modified organisms and the widespread use of pesticides in the County of Kauai has created a situation where residents live, work, and commute daily in close proximity to areas where there is regular application of restricted use pesticides and general use pesticides."
Residents have grown tired of the influx of GMOs in Kauai, demonstrating last December at the Haleiwa Bridge and chanting "Hell No GMO!" in an effort to evict Monsanto from the islands.
Image: RodneyRamsey