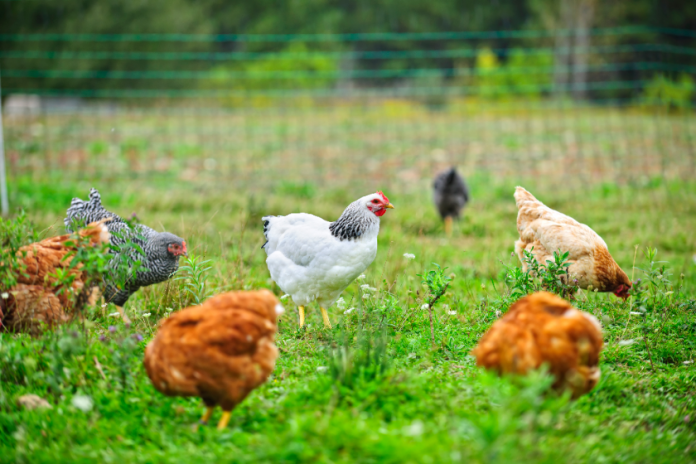 Eating out is a part of American life. Many Americans like to grab a quick bite at a fast food restaurant. As the U.S. Department of Agriculture states, "Consumption of food prepared away from home plays an increasingly large role in the American diet."
The next time you have an urge for a burger or chicken sandwich, find out if the meat and poultry served at the fast food chain is antibiotic-free. Knowing whether or not the meat you eat comes from animals fed antibiotics is important. The reason why is simple: antibiotic resistance.
About 80 percent of all antibiotics used in the U.S. are given to farm animals, according to the U.S. Food and Drug Administration. Antibiotic resistance is becoming more frequent. The World Health Organization classifies it as "one of the biggest threats to global health, food security, and development today." WHO cites the "misuse of antibiotics" among animals as one of the main causes of antibiotic resistance.
Read about antibiotics in livestock
The good news is that many fast foods have pledged to go antibiotic free. Fourteen of the top 25 companies surveyed in 2017 have taken at least some steps to limit antibiotic use in some or all of their supply chains. The 14 companies account for two-thirds of all fast food industry revenue. The survey, conducted by Consumers Union, also found that five companies made a commitment for the first time to limit antibiotic use. They include KFC, Burger King, Starbucks, Dunkin' Donuts and Jack in the Box.
Most of the progress made by fast food companies to decrease or eliminate antibiotic use among their supply chains has been in chicken production, the survey found. That is big progress considering that a quarter of all chicken produced in the U.S. is sold at fast food restaurants. There are a few exceptions. Chipotle and Panera Bread serve pork, beef and chicken from animals raised without antibiotics. Both companies earned an "A" grade from the Consumers Union report compiled from the survey. Subway adopted an antibiotic policy that addresses antibiotic use in meat and poultry. However, implementation of the policy in pork and beef is on a timeline, which is why the company earned a "B" report.
Nationwide fast food chains are not the only ones to set an antibiotics policy. Pollo Tropical, a chain in Florida and Georgia owned by Fiesta Group, recently announced that all of its chicken menu items will be made with antibiotic-free chicken. The chain will be informing its customers of the change "through all forms of advertising, social media and in-store communication," said Fiesta Restaurant Group President and CEO, Rich Stockinger.
Jack in the Box, a West Coast fast food chain, committed to phasing out the use of antibiotics from its poultry supply chains by 2020. Shake Shack, a chain in the Northeast and Florida, sources beef, pork, and poultry from antibiotic-free suppliers.
Read about Chick-Fil-A phasing out antibiotics