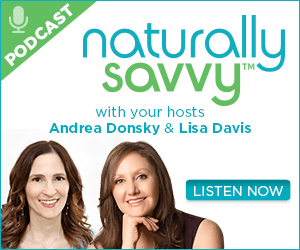 Listen to the latest podcast

When you're already burdened by the stresses of daily life (and the anxiety that often results), it can be overwhelming to even think about making a positive life change.
There are plenty of "self-help" type resources that claim to work, but oftentimes those plans require even more time — which results in more stress!
Dietitian and health coach Jessica Cording has come up with simple, no-nonsense advice to help individuals improve eating habits, sleep, energy levels, mentality, and exercise routines.
Listen as Jessica joins host Lisa Davis to share her "game changers" and explain why making healthy choices doesn't have to be so difficult.
Show Notes
[1:05] Introduction to Jessica and her book The Little Book of Game Changers: 50 Healthy Habits for Managing Stress & Anxiety.
[4:45] Why daily "worry" time is a great habit to establish.
[6:40] How saying NO is a complete sentence.
[8:30] Remind yourself of what's going well.
[9:50] How to manage "hangry".
[16:30] Hydrate like it's your side hustle.
[17:50] How to deal with loneliness and the unhealthy triggers it can set in motion.
[19:20] Meditation practices.
Show Links
Jessica's Website
Jessica's Book:
Subscribe to our Podcast on iTunes
Show Sponsor: MadeGood
DISCLAIMER: This article contains affiliate links, which means that if you click on one of the product links, Naturally Savvy will receive a small commission so we can keep pumping out amazing articles like this one. Thank you so much for your support!