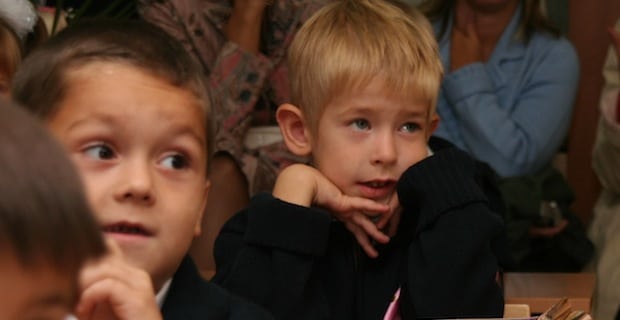 In the past two decades the number of school aged children taking psych meds — prescription medications for psychological and mental health problems — has increased dramatically.
Recent data collected from the Centers for Disease Control and Prevention as part of a national health survey, show that between 2011 and 2012, 7.5 percent of all school-aged children were taking some form of psychological medications either for emotional, concentration, or behavior modification issues.
That means that 1 in 5 school aged children (between the ages of 6 and 17 years old) used prescribed medication during the past six months. A higher percentage of males than females took medications at 9.7 percent, while 5.2 percent of females took such medications. A higher percentage of older females took medications versus younger females, but there was no difference in the number of males by age that took medications. Children from impoverished backgrounds were more likely to be medicated.
Read more about homeopathy for kids with ADHD
What does this mean to parents? It makes us question whether we want our kids to be heavily dosed on prescription medications starting at age 6. While there are obviously cases when the inevitable can't be avoided, I find it hard to believe that 1 in 5 school-aged children need to be on some form of psychological medications.
For those dealing with children that have mental, emotional, and behavioral issues, exploring diet should be the first tool in your optimal health toolbox. High processed foods made with artificial colors, flavors, and various added sugars may be the culprit and are always worth exploring before taking the serious step of prescribed medications.
Read more about ADHD and diet
Ensuring that kids are spending enough time outside burning pent up energy and playing to their heart's content is also worth trying prior to medication. These issues are not easy, but medications have side effects and the idea of having an entire generation medicated with strong pharmaceuticals seems fraught with problems.
Image: Nikita