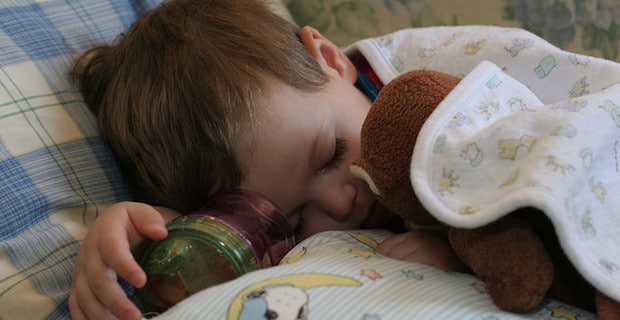 As a society, we view fever as a negative, but it's actually the body's means of going to war in invasive viruses. And over-the-counter fever reducer medications may be sending the body the wrong messages. Are fever reducing medications doing your body more harm than good? Let's dig deep into our culture's fever phobia.
Fever is the body's natural response to infection or illness because many illnesses thrive at normal temperatures. A fever is a good indication that the immune system is trying to win the battle. It's usually caused by bacterial or viral illness, although in rare cases, it can be caused by poisoning, heat stroke, etc.
What temperatures constitute a fever?
• Normal 97-99 degrees F
• Low grade fever 99-100 degrees F
• Common fever 101-103 degrees F
• High fever – any fever over 103.6 degrees F
Low grade fevers are generally needed to fight infections, so it's best to treat your child, not the fever. Brain damage as a result of a fever doesn't occur unless a fever goes over 103 degrees F and fevers caused by infections seldom go over 105 degrees F.
Should you use over-the-counter fever reducer medications?
While over-the-counter drugs can be used, they shouldn't be the first line of defense in many cases. In fact, a recent study out of Canada found that fever-reducing drugs like ibuprofen, acetaminophen, and acetylsalicylic acid may lead to more influenza cases down the line because people end up going back to school or work while germs are still contagious.
"We aren't saying don't take medication. That's not the message," researcher David Earn, who specializes in mathematics and disease, said to NBC News. "Be aware that if you take this medication, there is this effective increase in transmission."
Consider a more natural response to fever including ample fluids like water, chamomile, or peppermint tea. Small doses of coconut oil are also known for their antiviral properties. Warm baths with epsom salts, magnesium, and ginger can work on muscle aches.
Read more about childhood fevers
Also look for other symptoms. Is your child still playing? Are they eating and drinking well, alert and smiling at you, and is their skin a normal color?
This is not a doctor's advice. Please consult your doctor to discuss health conditions.
Image: Bob Reck