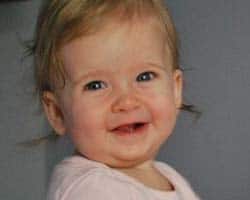 Post-partum depression is defined as the depression that strikes a parent-usually the mother-upon the birth of a child. It can range from mild depression to the more serious issue of psychosis. Post-partum depression is not simply a case of the "baby blues," which a large number of women experience in the few weeks after birth as hormones in the body attempt to regulate themselves. Post-partum depression is a serious mental health condition that must be be addressed; if left untreated, it can have devastating consequences for both mother and child.
Rough estimates by groups such as the American College of Obstetricians and Gynecologists peg post-partum depression levels at around 10 percent of all births. However, according to figures released by the Centers for Disease Control and Prevention (CDC) in 2008, self-reported post-partum depression ranges in the neighborhood of 11.5 percent to almost 21 percent of all births. Interestingly, these figures vary by geographical region with the highest percentage of post-partum sufferers located in New Mexico.
Who is Likely to Suffer?
Women have a greater likelihood of developing post-partum depression if they have had a history of post-partum depression or general depression, if they have little support from family and friends, if their life is very stressful, if they have a colicky baby, if they have financial or marital issues, or if the pregnancy was unplanned.
Signs of Post-Partum Depression
If you have any of the following symptoms appear after the birth of your child, you may have post-partum depression:
Lack of interest in your baby
Negative thoughts or feelings toward your baby
Lack of concern for yourself
Lack of appetite
Loss of interest in life
Frequent crying
Suicidal thoughts
Feeling guilty
Problems sleeping
Strange behavior
Difficulty making decisions
Confusion
What to Do If you are Suffering?
If you feel you may be suffering from post-partum depression, it is recommended you speak to your health care provider about your condition and remain supervised for the duration of your depression.
In addition to informing your health care provider, you can take several steps on your own to help manage the situation. Try implementing as many of the following recommendations as you can:
Get as much sleep as possible.
Eat a balanced and nutrient rich diet. Deficiencies are common for women post-pregnancy, especially the B-vitamins and Omega 3s. Continue taking your prenatal supplements.
Incorporate at least one pleasurable activity each day. Try and have your partner, a family member, or a friend provide you with 15 to 30 minutes of time daily you can devote to yourself.
Find a supportive friend or family member in whom you may confide.
Journal your feelings.
Look for a support group to join.
Spend time outdoors daily-even if the weather is bad.
Consider getting massage therapy or acupuncture treatments.
In addition, you may want to have your thyroid gland checked to ensure it is functioning optimally. A sub-functioning thyroid can be implicated in depression.
Postpartum depression is a serious condition that should not be ignored. It will likely not go away on its own so it is best to seek help from your primary health care provider. Despite how strong you may want to appear as a new mother, allow yourself to ask for the support you need from others. Your well being and the well being of your baby depend on it.
More on Natural Pregancy from Naturally Savvy