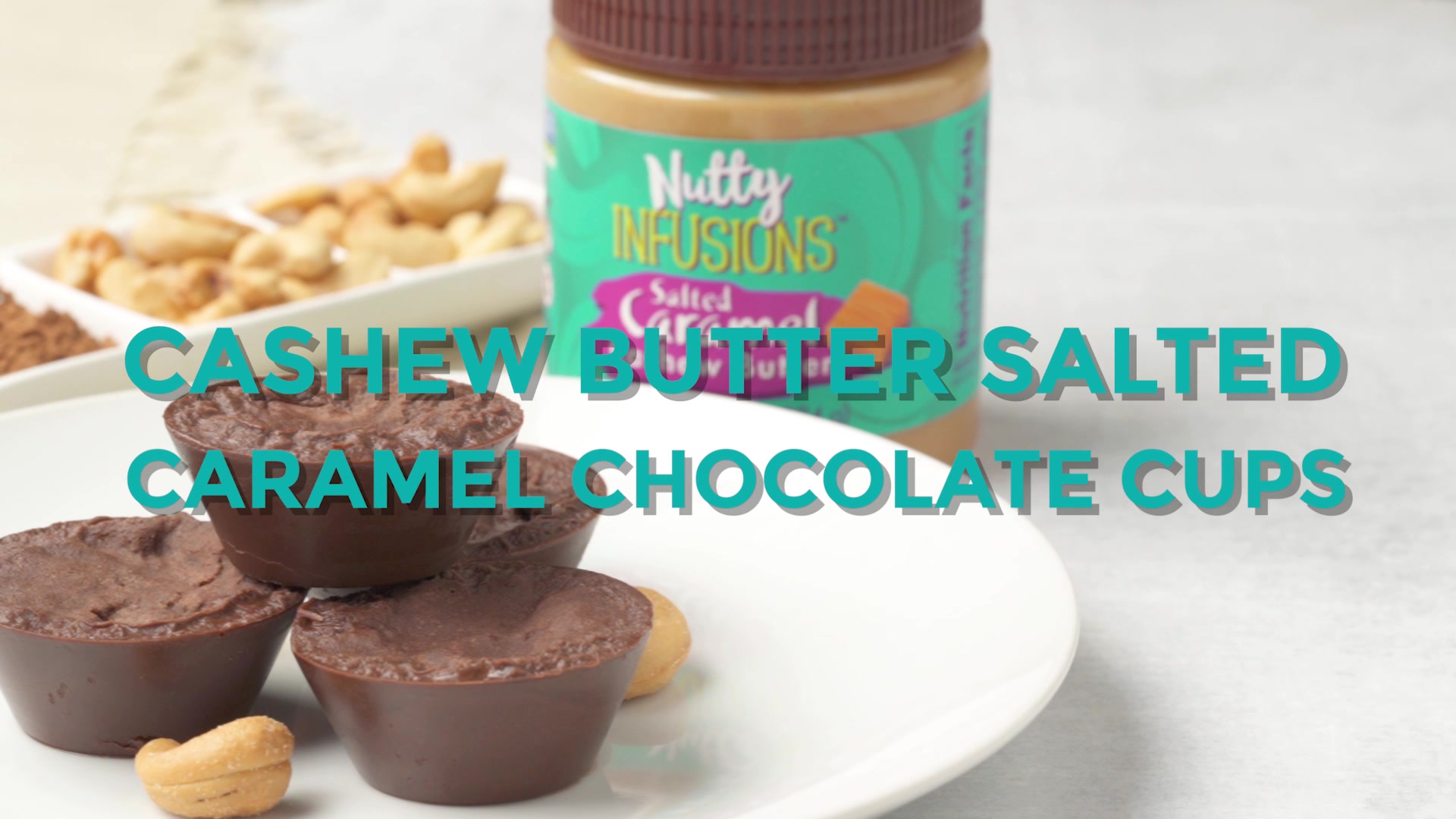 The combination of creamy nut butter with chocolate is so good. Here we use Now Foods Nutty Infusions™ Cashew Butter, Salted Caramel with rich chocolate for these sweet and salty keto-friendly cups. Mix up a batch and keep them in the freezer for a decadent treat. We'll bet you can't stop at just one.
Ingredients
Chocolate:
6 Tbsp Raw cacao
4 Tbsp Nutty Infusions cashew butter, salted caramel
¾ Cup Coconut oil
¼ Cup Xylitol
½ tsp Vanilla extract
Filling:
1/4 Cup Nutty infusions cashew butter, salted caramel, (less or more as needed)
Directions
Add all the chocolate ingredients into a small saucepan over low heat. Stir slowly but continuously until the ingredients are melted, well combined and liquid.
Line a mini muffin tray with mini muffin paper cups or use silicone muffin molds. Add a tablespoon or more of the melted chocolate mixture into the bottom of each mini muffin cup. Make sure the base of each cup is covered evenly.
Place the tray into the fridge and allow to chill until set, or if you prefer to place them in the freezer to speed up the time it takes for the chocolate to set, you can do that as well.
Once the chocolate in your molds has set solid and 1 – 2 teaspoons of the nutty infusions cashew butter, salted caramel to the middle of each mini muffin cup. Leave enough room around the edges so that the remaining chocolate can be poured around the sides.
Pour the remaining melted chocolate liquid over the filling and fill each mini muffin cup.
Return to the fridge (or freezer) and allow to set. Enjoy!
Try these recipes next:
Ultimate Easy Keto Peppermint Chocolate Chunk Ice Cream
Chocolate Avocado Fudge Pops Recipe
To receive new recipes to your inbox, subscribe to our newsletter.