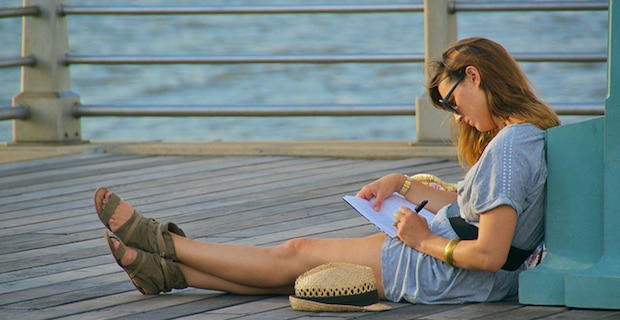 We all experience hectic, stressful times in our lives. When did you last take some time for yourself?
It's important to maintain a proper balance between the time you devote to yourself and the time you devote to others. It may sound selfish, but avoiding opportunities to rest and recharge can have some adverse health effects, such as lowered immune system function, lack of energy, and even low self esteem.
To prevent yourself from experiencing too much stress and suffering from stress-related illnesses, reserve a time of day just for you. Schedule it into your daily planner so you won't forget, and be sure to always make it a priority. The following are a few examples of what you can do with your valuable "me time."
1. Read a Favorite Book or Magazine
Reading improves knowledge and creativity. It also can be comforting and can help you wind down from a busy day. A study from Prof. Louis Appleby, CBE, the National Director for Mental Health in England, showed that reading can offer many health benefits. Appleby discovered that 63 percent of people who read a book had a relaxed feeling while 50 percent enjoyed the opportunity to concentrate on something other than everyday life.
2. Cook a Favorite Recipe
I love to bake. It clears my mind and totally relaxes me. When I get stressed, I bake, and by the time I'm done, I'm in a better state of mind. Baking always gives a sense of accomplishment after the finished product comes out of the oven. I also love the way my house smells after I spend some time baking; it can be very therapeutic.
3. Treat Yourself to a Manicure or Pedicure
Manicures and pedicures take about an hour. It's a great way to get away from your office and treat yourself. You just sit back, relax, and get your nails and feet pampered by soaking, pulling back cuticles, and applying nail polish as the finishing touch. You will walk away from this hour of pampering with baby-soft hands and feet.
Read more about what you skin says about your health
4. Sit by the Water
Have you ever noticed that the water does something to your mood? The energy of the water just takes away your worries of the day and relaxes your mind. I like to think that my stress is being taken away by the tide. The sound is what clears my mind; it practically hypnotizes you into a peaceful state.
5. Meditate
Meditation reduces mental clutter. It affects your entire body by allowing you to control stressful situations and emotions better. Meditation is a way for you to clear out any negative thoughts you are having and replace them with positive thoughts. It's great for giving you a positive outlook on life. There are many ways to meditate; it all just depends on your preference.
6. Take a Hot Bath
Hot baths are mentally relaxing and promote healing at the same time, and adding some essential oils to the water can enhance the experience. Lavender essential oil is a great addition to a hot bath. It helps soothe the mind and cleanse your body, and it also boosts your immune system.
Read more about baths and relaxation
7. Create a Gratitude Journal
By writing down what you are most grateful for, you instantly change your mood because you are focusing on the things that are positive in your life. When you are having a bad day you can take out your gratitude journal and simply look at what you've written before for an instant mood adjustment.
Whatever you do during your "me time," remember that the key is to do something that you love. Turn off all of the things that distract you. Shut off your computer and phone. This time is a special time dedicated just for you to recharge and regroup. Doing so will allow you to be more productive and able to accomplish your goals with ease.
Photo Credit: Ed Yourdon