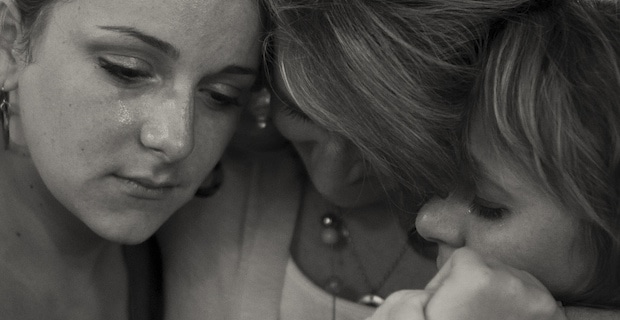 The death of Robin Williams has touched the world. As a survivor of my son's own suicide death nearly fifteen years ago, I've done a lot of thinking and writing about what to say to families of loved ones who have had the same experience. I'd like to offer a few thoughts here.
First of all I would say how sorry I am for your loss. My heart is with you. And even though I've been through the suicide death of my son, there is no way that I can know how you feel. Everyone is different. Everyone has different stories. But we can share our stories and maybe derive some solace from that. And please know I am here for you. You can call on me anytime – day or night – just to talk, just to listen, just so you know someone is here for you.
And even though this is still so new and raw for you, I encourage you to take care of yourself – and let others take care of you. Go for a walk, go to the gym, eat healthy. Eat a bowl of chicken soup. Get a massage or haircut. Buy something new to wear. Try to do anything to make yourself look better because if you look better you'll begin to feel better. It's all a façade in the beginning. It's like playacting. But pretty soon the acting becomes real.
Read more about Madeline's tragedy survival tool kit
And feel free to reject any or all of these suggestions because grief and how we grieve is so personal.
It's always okay to cry and it's okay to laugh. It's okay to wallow in bed under the covers when your grief overtakes you, and it's okay to go to a funny movie and laugh your head off. I didn't allow myself any kind of happiness for so long afterward on purpose – because I didn't want to stop feeling the pain. I didn't want to betray my son. I felt if I stopped feeling the pain it meant I didn't love him and miss him enough. Then I realized I wasn't betraying my dead son by laughing and enjoying myself. It didn't mean I wasn't feeling the pain, it didn't mean I was through grieving, even though some people thought after only a month or two I should have been through grieving already.
Don't let anyone tell you how long you should grieve.
I can also tell you some other things that worked for me:
I didn't make any big changes in my life. People encouraged us to sell our house and move right away. I thought about it, but I just couldn't. Going through and making decisions about all the things – especially his things – would have been much too daunting and stressful. And now I'm so glad we stayed. We had more happy experiences in our house than sad ones. There was no reason to run away.
I indulged in magical thinking. My memoir is called Leaving the Hall Light On . I left the hall light on while he was alive. I kept it on after his death so he'd know how to find his way back if he needed to.
I discovered divisions: entertainment, work, reading, traveling, a creative project.
Or just do nothing. Do whatever works for you. I also quit some activities because they just didn't interest me or seem relevant anymore.
Some of my friends left. But I made new ones – people who have been in my shoes and those who are sensitive enough to just be with whom I am now – not how I was before. I found out that I live in the new normal now since my son's death.
I took on many activities to keep my mind busy with other thoughts: meditation, writing, going on a retreat, walking on the beach, working out, going back to the job I had retired from some years earlier.
I also found a cause – we set up an endowment, now I volunteer. I want to help erase the stigma of mental illness and prevent suicide. And I while I do this work I never hesitate to use the suicide word. It needs to be out there. It needs to be spoken. That's the only way we will ever be able to help prevent it.
I also found how important it is to write down my memories of my son. I didn't want to forget anything about him. I kept some of his things as mementos: his candlesticks, his records and tapes, his books, his Olympic pin collection, his piano. I also started a collection of Buddha statues because I thought he was a Buddha kind of guy.
Read more about life lessons learned on a health retreat
So do things that make you feel comfortable. What I did seemed to work for me. But I know none of these things will bring my son back. I still feel a pain in my gut every time I remind myself he is really gone. And I still feel guilt and regret. Be prepared for ups and downs. Sometimes you'll be taken totally by surprise. And you'll always have those feelings of guilt. The "what if?" thoughts will never go away. Just try to be here now. Accept those as just thoughts and live now.
Image: Geoff LMV