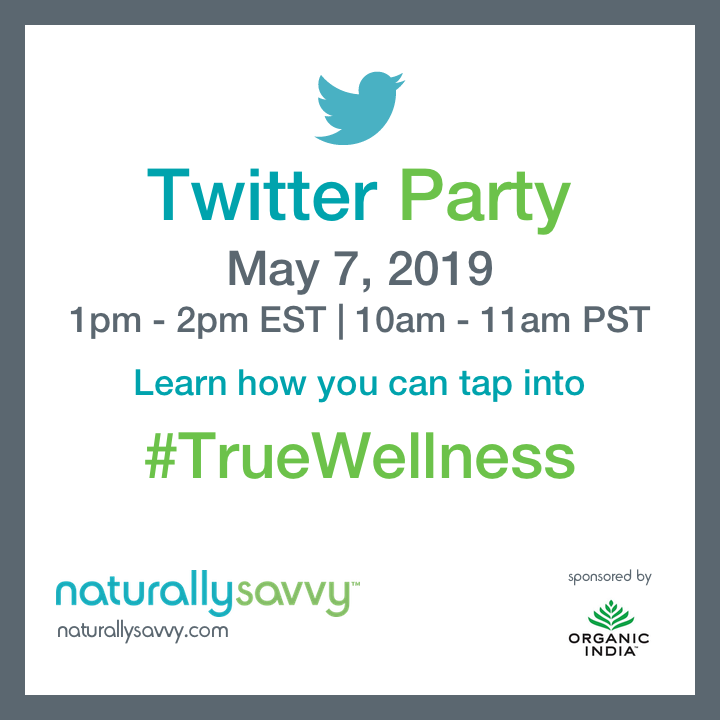 It's the #TrueWellness Twitter Party with Organic India USA!
True Wellness extends beyond our own personal health and wellness with impacts to the world as a whole. Join us to learn how Organic India USA defines True Wellness, and how their philosophy and products will help you achieve True Wellness in your life. We always share a lot of information during our parties, so you won't want to miss out. Plus, there are the amazing prize, too.
You don't need to RSVP, however, we would love to hear from you in the comments below if you will be joining us. Also, please bring your questions along to the party and the team will answer them. Simply follow along with the hashtag #TrueWellness to participate.
We look forward to seeing you on Tuesday!
Date: May 7, 2019
Time: 1 – 2 PM EST | 10 – 11 AM PST
Hashtag: #TrueWellness
Check out the amazing prizes!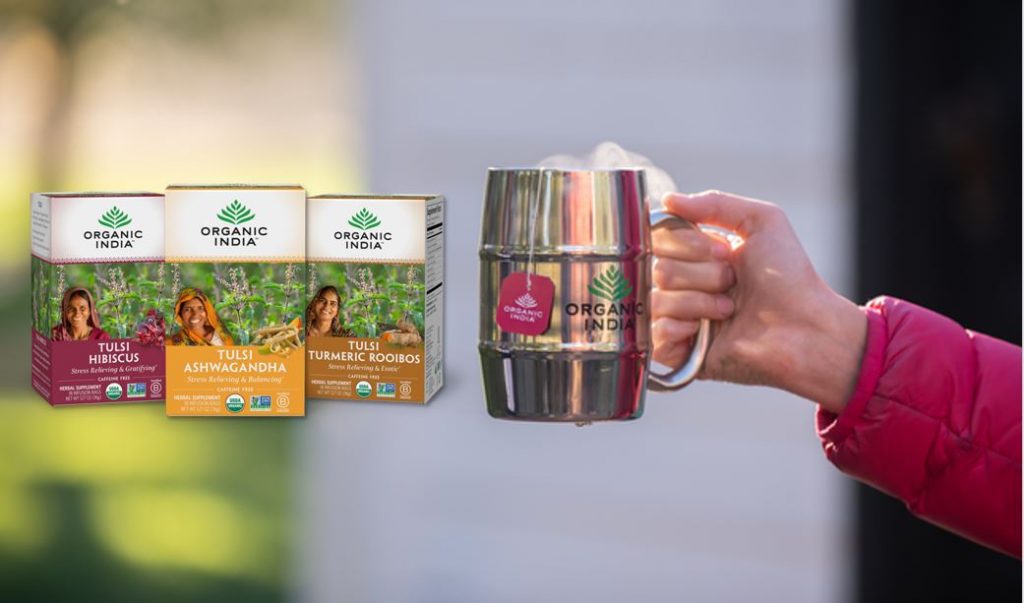 The prize for six lucky winners is valued at $26 includes:
ORGANIC INDIA

branded Eco Vessel travel mug

1 box new flavor of tulsi infusions (Tulsi Ashwagandha, Tulsi Hibiscus or Tulsi Turmeric Rooibos)
Prizes are only available in the U.S.
Be sure to follow your hosts before the event:
@OrganicIndiaUSA
@NaturallySavvy
@AndreaDonsky
Be sure to follow Organic India USA everywhere on the web:
https://www.facebook.com/OrganicIndiaUSA/
https://twitter.com/OrganicIndiaUSA
https://www.instagram.com/organicindiausa
https://www.pinterest.com/organicindia/
Sign up for our newsletter to always be informed about Twitter Parties, events and giveaways.