3 DIY Herbal 5-Hour Energy Recipes
Who doesn't want at least five continuous hours of energy? Especially when winter makes us want to crawl into the deepest part of our beds and just wait it out…Yes, we need energy and lots of it! But that 5-hour energy product is not the safest. In fact, it's been implicated in possibly causing several deaths.
Vitamins and amino acids, along with caffeine give 5-hour energy its boosting effect. In other words: if we eat more nutrient-dense foods, energy shouldn't be a problem. But, sometimes it is, no matter how healthy our diet is. So of course you can make your own herbal energy booster, for a fraction of the cost and a whole lot safer, too.
There are quite a few options when it comes to energy boosting. Here are three:
1. Energy Boosting Tea Shake
(contains caffeine)
Caffeine generally gets a bad rap, but it's actually got a few pluses. If you have a healthy history with caffeine, give this warm tea concoction a try. Maca, an ancient Peruvian tuber, is loaded with energizing plant goodness, amino acids, vitamins and minerals. It sustained warriors heading into battle! Hemp seed milk provides you the healthy, energizing omega-fatty acids that hemp seeds are rich in for an energy boost. Bee pollen and honey are naturally energizing and immune building as well.


Ingredients
1 teabag of your favorite black or green tea, brewed and steeped (remove teabag)
2 tablespoons dried maca root
1 cup hemp seed milk
1 teaspoon raw honey
1 teaspoon bee pollen
Method
Brew up a strong cup of your tea. In a high powered blender add all ingredients and blend until smooth. Note: make sure the heat can escape from your blender if not using a Vitamix. Otherwise, hold onto to the lid well as heat will expand with the pressure and can force the lid off! Pour and serve immediately while still warm.
---
About the Author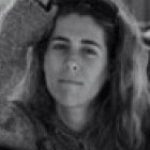 Jill Ettinger is
a freelance journalist and marketing specialist primarily focused on the organic and natural industries, she bridges her love for changing the food system with her lifelong passion for writing and connecting people in their shared values. You can connect with Jill on Twitter and Instagram.