Beekeeping Industry Sues EPA Over Likely Honey Bee-Killer Insecticide
The Center for Food Safety has filed a legal brief against the EPA on behalf of the beekeeping industry. The beekeepers, including the Pollinator Stewardship Council, American Honey Producers Association, National Honey Bee Advisory Board, and the American Beekeeping Federation, are asking the EPA to abandon their decision to register sulfoxaflor, an insecticide known as a neonicotinoid.
Neonicotinoids are a class of insecticides that share a common mode of action that affect the central nervous system of insects, resulting in paralysis and death. The concern is that these insecticides play a role in the current decline of pollinators. There's also a fear that the EPA relies on industry funded studies rather than peer-reviewed studies when registering insecticides like sulfoxalfor.
According to CFS's legal brief:
Scientists have linked the drastic declines in honey bee and other pollinator populations to systemic pesticides, and more specifically, to a category of systemic pesticides known as neonicotinoids. Sulfoxaflor is a systemic pesticide with the same mode of action as neonicotinoids, that EPA determined is 'very highly toxic' to bees. EPA's registration of sulfoxaflor will introduce yet another systemic and highly toxic insecticide into the environment, intensifying the ecological crises of [Colony Collapse Disorder] and other pollinator losses.
"This case and brief is a critical part of the story for our nation's beekeepers and their survival," said Peter Jenkins, Center for Food Safety attorney. "Beyond that, sulfoxaflor threatens native bees, other insects, birds and ecosystem health generally. The many groups joining our brief – and we think all Americans -- have a huge stake in ensuring EPA does not continue its 'business as usual' approach of green lighting more and more dangerous insecticides."
Read More About The Health Benefits of Bee Pollen
The EPA has granted its use on barley, bulb vegetables, canola, citrus, cotton, cucurbit vegetables, fruiting vegetables, leafy vegetables, low-growing berries, okra, and many more. These crops are frequently foraged by pollinators and specifically honey bees.
Jeff Anderson, beekeeper: "EPA's approval of Sulfoxaflor with no enforceable label protections for bees will speed our industry's demise. EPA is charged under FIFRA with protecting non-target beneficial insects, not just honeybees. EPA's Sulfoxaflor registration press release says, '… the final label includes robust terms for protecting pollinators …' This is a bold-faced lie! There is absolutely no mandatory language on the label that protects pollinators. Further, the label's advisory language leads spray applicators to believe that notifying a beekeeper of a planned application, absolves them of their legal responsibility in FIFRA to not kill pollinators."
Sulfoxaflor will be used as a management tool for piercing and sucking insects like the tarnished bug plant which has developed a resistance to currently available pesticides.
Image: brightgarden
---
About the Author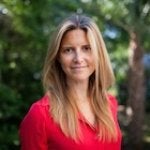 Sara Novak specializes in health and food policy writing for Discovery Health. Her work has also been featured on TreeHugger, HowStuffWorks.com, TLC Cooking, and Animal Planet. After graduating from the Grady School of Journalism at the University of Georgia, Sara headed up the communication efforts for a national scholarship program in Washington, D.C. Sara has also handled copy writing and public relations for a global environmental consulting firm. She loves fiddling with healthful recipes, traveling, and exploring life atop her yoga mat. Today, Sara lives in Charleston with her husband and two lovable cocker spaniels, Madison and Bella.