Healthy Intestinal Flora & Colonics
Good bacteria is essential to your health.
Sugars, antibiotics, junk food and chemicals take out healthy bacteria. The intestinal flora is made up of billions of bacteria, both good and bad. They are part of the body's defense system and help maintain good health. The friendly bacteria must be present in high numbers in the intestine to ensure proper function of the digestive system and maintain the fragile balance of good health.
We are constantly depleting our intestinal flora via the processing of live toxins, medications, antibiotics, (if you ingest non-organic dairy, then you're ingesting antibiotics too) and a diet high in carbohydrates, sugars and alcohol. Such a diet often leads to an overgrowth of unfriendly bacteria and yeasts. We need to constantly re-bacterialize and replenish our inner environment so that our bodies can remineralize properly and at a faster rate. Remineralization is the absorption of nutrients.
Foods that greatly aid in the creation and maintenance of healthy intestinal flora:
Yogurt
Kefir
Sauerkraut
Microalgae
Miso Soup
Naturally fermented pickles
Tempeh
Kimchi
Will colonics wash away good bacteria?
It can. However, it primarily washes out the bad bacteria and provides a habitat for the good bacteria to colonize and flourish. In other words, colon hydrotherapy "weeds and fertilizes" the colon. I advocate the use of an isotonic solution to replenish the healthy bacteria in the colon. This is a crucial step that all practitioners should be taking. With an isotonic solution, you are taking out poop but not the electrolytes or good bacteria.

Why is it so important to replenish the healthy bacteria in the bowels?
The intestinal flora play a very important role in health and disease. They synthesize valuable nutrients. The proper balance of healthy bacteria is essential to a healthy colon and properly functioning digestive system.
Be aware that the use of drugs such as corticosteroids and antibiotics have an imbalancing affect on the colon flora, leaving the individual more open to opportunistic yeast infections. This sometimes has the added affect of causing bowel irregularity and dysfunction.
One simple thing you can start doing today is to drink burdock root tea. It is a wonderful G.I tonic. Your intestines will love you for it!
The maintenance of colon health is not difficult given the right knowledge and application of that knowledge. Depending on your personal situation, this can take some time, but there is always something you can do to start on the road to recovery and better G.I health. So don't give up! Speak with your health care professional today and make even the smallest changes to begin feeling better.
In my practice, I now run the entire system on isotonics. My clients LOVE it! They have a bowel movement the same day and again the next and again the next. They find they are regular right away. When your healthy bacteria are washed away and not replenished, often times the person will find it takes a long time to become regular again. By replenishing and maintaining the healthy bacteria, this is no longer an issue.
A full isotonic solution is the cutting edge of colon hydrotherapy today! It is extremely beneficial to the gut. Clients notice the difference at their very first treatment.
This will be explored further in a future article.
Carla Roter is Naturally Savvy's Colon Hydrotherapy expert. She is a Nurse and Director of The Colon Therapy Health & Education Centre in Toronto.
Photo credit: I Believe I Can Fry
---
About the Author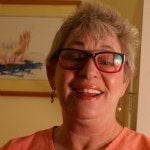 Carla Roter is Naturally Savvy's Colon Hydrotherapy expert. Carla is a Nurse and Director of The Colon Therapy Health & Education Centre. Carla dreamed of 'healing the world' ever since she was a child and followed that path to become a nurse in her native Montreal. She worked in hospital settings – often in quite intense circumstances - for 10 years before being lead to complimentary medicine and specifically colon hydrotherapy by Homeopath/Naturopath Dr. André Saineand MD Dr. Carolyn Dean.

Since then Carla has worked tirelessly at delivering, teaching and advocating for Colon Hydrotherapy. She has delivered in excess of 10,000 treatments over 30 years and has operated her own clinic for much of that time (the Colon Therapy Health and Education Centre). She has trained over 30 nurses at her own Colon Hydrotherapy School of Canada and tried numerous times to create consensus and standards in her field.

Over the course of her career, Carla has also committed to innovating her practice. She has developed an effective alternative approach for preparation of colonoscopy, has improved on the effectiveness and safety of Colonic treatments and has increased her emphasis of nutritional support. She continues to improve the lives of her clients, disseminate information about Colon Health and Colon Hydrotherapy and practice her simple philosophy of 'Live, Love and Laugh'.