How to Avoid Contaminated Fish
Fish presents a tricky tradeoff--it's a low fat, protein-filled source of healthy omega 3 fatty acids, but it can also be loaded with dangerous contaminants including mercury, PCBs, and pesticides. Contaminants end up in fish as a result of industrial and municipal discharges, agricultural practices, and storm run-off. Fish can also be contaminated by eating natural toxins like some varieties of algae and bacteria.
Mercury Contamination
Mercury is a naturally occurring element that never breaks down. It's also a pollutant caused by coal-fired power plants, boilers, steel production, incinerators, and cement plants. It binds to proteins in fish so it's found throughout. Ahi and big eye tuna, tilefish, swordfish, shark, king mackerel, marlin, orange roughy, and fish caught in watersheds with mercury advisories should be eliminated. Predators or fish higher on the food chain tend to have higher levels of mercury contamination because they ingest larger fish.
Canned tuna is another big mercury source, especially white albacore tuna. Pregnant women should eat no more than 2/3 of a can of white albacore tuna or 2 cans of light tuna per week. Parents should limit a child's intake to 1 ounce for every 12 pounds of body weight per week. Children under 6 as well as women who are pregnant or plan to become pregnant within one year, should be extra careful to reduce mercury contamination because it can cause developmental issues in children.
Read more about how to reduce contamination

PCB Contamination
Polychlorinated biphenyls (PCBs) are highly toxic industrial compounds found in fish caught near industrial areas. They come in 209 different PCB compounds and they can cause developmental and neurological problems. Bottom dwelling fish like wild striped bass, bluefish, American eel, and sea trout found in contaminated areas are the most dangerous. PCBs concentrate in the fatty areas of fish and can be reduced by removing the skin and fatty deposits below the skin's surface.
Pesticides are harder to track, often found in fish that inhabit bodies of water polluted with agricultural runoff.
The Environmental Defense Fund's Seafood Selector is another tool that can help you choose the least contaminated, highest omega-3 seafood options.
Selenium in Fish
According to the NRDC, high amounts of selenium in fish may counteract the impact of mercury by acting as a detoxifying antioxidant. Rockfish, halibut, lobster, and oysters all contain high levels of selenium. But research hasn't shown that selenium can reduce contamination of PCBs, so it's not advised that you depend on selenium alone to protect yourself against fish contamination.
Is it Worth the Risk?
While you can make generalizations, it's difficult to know exactly how contaminated a fish is before you eat it. That's why some people avoid fish entirely. For young children and women of child bearing age, limiting or eliminating fish may be worth it to avoid the risk of contaminants. For older men and women at risk of cardiovascular disease, getting your omega 3s from fish may be worth the risk. It's a constant tradeoff.
Photo Credit: quinet
---
About the Author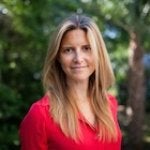 Sara Novak specializes in health and food policy writing for Discovery Health. Her work has also been featured on TreeHugger, HowStuffWorks.com, TLC Cooking, and Animal Planet. After graduating from the Grady School of Journalism at the University of Georgia, Sara headed up the communication efforts for a national scholarship program in Washington, D.C. Sara has also handled copy writing and public relations for a global environmental consulting firm. She loves fiddling with healthful recipes, traveling, and exploring life atop her yoga mat. Today, Sara lives in Charleston with her husband and two lovable cocker spaniels, Madison and Bella.