Ladies, Two Diet Sodas A Day May Kill You [Study]
It's not news that diet sodas are on the list of unhealthy foods, but did you know that drinking two of them per day may kill you? Research presented at the recent American College of Cardiology's 63rd Session revealed that healthy postmenopausal women who drink two or more diet drinks daily (diet soda or diet juice) may up their risk of stroke, heart attack, and other cardiovascular conditions.
Read 5 reasons to stop drinking diet soda
This scary announcement comes from the largest
study
ever conducted that looked at the relationship between consuming diet drinks and cardiovascular problems and death. So if you have a diet drink in your hand right now or you have some in your refrigerator or are thinking about having one, read on before you lift that glass.
Data for the study were gathered using questionnaires given to 59,614 women who were part of the Women's Health Initiative Observational Study (WHIOS). The women were asked to report their consumption of diet drinks (one drink was defined as 12 ounces) over the previous three months, and the information was evaluated at year three of the WHIOS.
Here's what the researchers found:
Compared with women who never drank diet sodas or other diet drinks, those who consumed two or more daily were 30 percent more likely to suffer a cardiovascular event
This same population of women was 50 percent more likely to die from a cardiovascular related disease
After an average follow-up of 8.7 years, a cardiovascular event occurred in 8.5 percent of women who drank two or more diet drinks daily compared with 6.9 percent of those who drank 5 to 7 diet drinks per week, and 7.2 percent among participants who drank zero to three diet beverages per month Annual Scientific
Overall, women who drank diet sodas and juices tended to be younger, were more likely to smoke, and were more likely to have diabetes,
high blood pressure
, and a higher body mass index. However, the association between drinking diet beverages and cardiovascular events persisted even after the researchers accounted for these and other factors such as physical activity and hormone use.
Read more about women and heart attacks
The study's lead investigator, Ankur Vyas, MD, fellow, Cardiovascular Diseases, University of Iowa Hospitals and Clinics, pointed out that the findings are complicated. "We only found an association," he emphasized, "so we can't say that diet drinks cause these problems." However, he also noted that the findings "could have major public health implications."
Although diet sodas and other diet beverages were once applauded because they were believed to be helpful for losing weight and providing alternatives for people who have diabetes, a considerable amount of research has found the opposite to be true. In fact, diet sodas have been linked to weight gain (which increases the risk for heart disease and diabetes), depression, and preterm delivery.
Read more about diet soda and preterm delivery
This latest study is one more example of why diet sodas and diet juices are on the unhealthy foods list. Help preserve your health and the health of your family by choosing purified water and natural (organic) beverages.
Image: Yeah Im Kenny
---
About the Author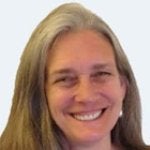 Deborah is a freelance health writer who is passionate about animals and the environment. She has authored, co-authored, and written more than 50 books and thousands of articles on a wide range of topics. Currently she lives in Tucson, Arizona. Visit her at deborahmitchellbooks.com.