The Happiness Diet? Eat More Fruits and Veggies
Remember when your mom used to tell you to eat your veggies? Well, apparently she was on to something. According to a 2008 UK study, with each serving of fruits and vegetables one consumes, the happiness bar rises. In other words, the little blue pill we've been looking for is actually a round, juicy apple or a slice or two of cucumber.
The study used data from 80,000 people in the UK with seven measures of well-being to determine the correlation. They found that "well-being peaks at approximately 7 portions per day." Each mouthful of salad you eat can contribute to making you feel happier? Who wouldn't want that? We're calling it "the happiness diet."
Read more about taking control of your happiness
So you can increase your well-being when you eat more fruits and veggies. Here are some pointers on how to add more fruits and vegetables to your daily regimen. Let the happiness begin!
1. Soups/stir-frys: The sky is the limit with these dishes. Pick five of your favorite vegetables and add them in. Vary the choices and make new recipes each time. For example, use all root vegetables such as sweet potato, carrots, turnips, onions and celery root and then make a dish with all greens such as collard greens, spinach, parsley, silver beet and kale. You'll become an expert on increasing your happiness factor in no time.
[RECIPE] 'Greener than Green' Soup
2. Smoothies: There are no rules here. The taste buds form the parameters. You can mix berries with greens like spinach and kale or you can make tropical fruit mixes with pineapple and mango. Using at least five fruits and/or vegetables is simple and easy. Anything you feel hesitant about trying is the perfect reason for having a blender.
3. Snacks: Carrots, broccoli and bell peppers are the best mobile non-messy vegetables to take with you to work or to whip up as a quick snack. Pairing them with lentil dip, hummus or your favorite cheese makes them even more satisfying. Add more lettuce, cucumber and roasted vegetables like zucchini to sandwiches instead of just eating ham and cheese or plain chicken.
4. Salads: Again, there are no limits with this one. You can pack it with every lettuce variety on the planet and add in exotic items such as walnuts and cranberries or keep it simple with tomato and cucumber. The point is to eat salad with lunch and dinner as a goal. The more you add ingredients you really love, the more often you'll crave eating salads.
Try these easy techniques to eat more fruits and veggies and start to shine from the inside out. Who knew the happiness diet was in a plate of veggies?
Founder's note: I am a big fan of Juice Plus. They contain 100% fruits and vegetables in a capsule, and are available in three blends: Orchard, Garden and Vineyard. In the 15 years I have been in the natural health industry, I have never sold anything...until I discovered this company. Learn more here. Feel free to email me if you have any questions at andrea at naturallysavvy dot com.
Photo credit: Asian Development Bank
---
About the Author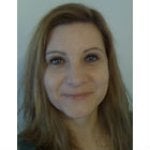 Eleanor Healy is a writer with a passion for holistic health. As a Registered Holistic Nutritionist (RHN), Reiki Master/Teacher and former Child and Youth Care worker, she spent many years navigating the choppy waters of burnout and trying to stay balanced in a demanding world. Her mission is to offer practical tips and techniques from her own trial and error process, so that you can live your best life! Follow Eleanor on
Facebook
and keep in touch with her at
[email protected]
.