Why is the American Diet so full of Unhealthy Foods?
---
About the Author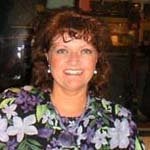 Linda Mundorff, MPH, MSN, ND, RN, CNC, CTN has worked in health care for over 25 years as a registered nurse, health educator, associate professor, and a naturopathic doctor. She holds several degrees in health education, public health, nursing, and naturopathy. She is a certified nutritional consultant and a board certified traditional naturopath. Dr. Mundorff is the author of several books, including
Memories Of My Sister: Dealing with Sudden Death
,
Medical Terminology: A Student Workbook
. Her latest,
Take Control: A Guide to Holistic Living
, is an innovative health guide, which helps the reader learn how to regain control of their health by discovering the practical effectiveness of combining alternative and modern medicine.