Oregon First State to Map GMO Crops to Protect Organic Farmers
Oregon will become the first state to map
GMO
field locations across the state after an order from the governor last fall. They're the first state to take such an action in an effort to mandate the coexistence of GMO and organic crops. While biotech companies are against the move, organic farmers say
mandatory mapping
could increase transparency on the issue. Oregon is now considered a focal point on the issue.
Three separate events have contributed to growing
momentum around GMOs
. On May 15,
Oregon's Right to Know
launched a statewide campaign to require labeling of all GMO crops. Five days later southern Oregon's Jackson and Josephine counties voted to ban the growth of GMO crops. On May 24, 6,000 people rallied in downtown Portland in the second annual March Against Monsanto.
Read more about GMO crops
"A lot of us are just beginning to understand what GMOs are," says local mom and backyard gardener Susan Laarman. "It's been kind of a secret."
Oregon voters are trying to collect the 87,213 signatures necessary to put the measure on the November ballot.


A global light was shone on the issue with the April 2013 discovery by a Pendleton wheat farmer that his crops had been contaminated and tested positive for GMOs. Immediately after it happened Japan and Korea suspended the purchase of Oregon wheat because they don't purchase GMO contaminated crops. The move sent shockwaves through the state.

"A couple of days before the GMO wheat discovery broke, I'd made a comment about my concerns there would be crossover, and even farmers who didn't want to grow GMOs would have it cross over into their crops. Then it happened. They said, 'Did you know something?'"
Read more about taking action against GMOs

As more and more people begin to understand the implications of the issue, more and more Oregon voters want to know what they're buying and what they're supporting. And GMO contamination is becoming a real fear.
Image: Stephane Mignon

---
About the Author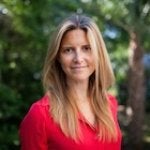 Sara Novak specializes in health and food policy writing for Discovery Health. Her work has also been featured on TreeHugger, HowStuffWorks.com, TLC Cooking, and Animal Planet. After graduating from the Grady School of Journalism at the University of Georgia, Sara headed up the communication efforts for a national scholarship program in Washington, D.C. Sara has also handled copy writing and public relations for a global environmental consulting firm. She loves fiddling with healthful recipes, traveling, and exploring life atop her yoga mat. Today, Sara lives in Charleston with her husband and two lovable cocker spaniels, Madison and Bella.