How to Save Money & Boost Baby's Nutrition
Did you know that commercial baby food usually costs as much per ounce as sirloin steak or snow crab legs? And you're paying for water—it's the first or second ingredient in most baby food brands.

Make your own baby food

Baby food labels list many unnecessary ingredients. Here's what's in the macaroni and cheese from one popular brand: water, salt, egg whites (a common allergen for babies), rice flour, wheat flour (another common baby allergen), and potato flour. You're better off making your own—and probably not mac 'n' cheese, but something simpler and more nutritious.

Making homemade baby food can be almost as easy as twisting the lid off a jar. All the tools you need are probably in your kitchen right now, and the ingredients are simple. For example, peach purée requires only peaches—that's it.

The best part of making your baby's own food: You can create a month's supply in just a few hours by freezing portions in glass baby-food jars. Just make sure to only fill it ¾ of the way, or the glass may crack!

Solid food

Once your pediatrician agrees, begin introducing solid foods to your baby. Keep the experience fun and relaxed, and try lots of different foods. Remember that your child's future healthy eating habits depend on the new tastes and textures he or she is exposed to now.
Caution! Some foods are strictly forbidden: egg whites, soy, wheat, cow's milk products, honey, acidic foods like citrus fruits and tomatoes, peanuts and tree nuts, strawberries, corn, shellfish, and chocolate. Don't prepare your own baby food containing any of these ingredients.
For first foods, start with infant rice cereal mixed with breast milk or formula. Initially, feed the mixture to baby on your finger. Expect that the food will be pushed back out with that strong tongue, which prevents baby from choking. That doesn't mean baby doesn't like it! Keep gently trying. After a few days, switch to a soft plastic (BPA free) spoon, and slowly increase the proportion of cereal to liquid. For more information on Bisphenol-A (BPA), Click Here.

Once you're sure baby is enjoying the rice cereal and is ready to try something new, you can move on to fruits and vegetables.
Caution again! Don't prepare your own purée from carrots, green beans, green or yellow squash, spinach, or beets. These foods have higher levels of nitrates. For these foods, you're best off buying organic varieties of commercial baby food. The manufacturers screen for nitrates and try to keep them to minimum levels.
All foods must be cooked; this protects baby from bacteria and choking. Even tiny chunks are hazardous, so peel the fruits and vegetables, cook them thoroughly, and purée them until smooth with a blender or food processor.

Ripe bananas and avocados are the exception to the cooking rule. They can be fed raw to baby, so they're great for on-the-go feedings. Simply peel, mash thoroughly with a fork, and feed.
Next, pour your creation into BPA free ice cube trays for perfect portions (about one ounce per cube). Use trays with lids. Once they're frozen, pop the cubes into glass container and divide cubes with un-bleached parchment paper.

Your frozen cubes are good for four weeks. When you want baby food, just reheat in a chemical-free pot, stir well, cool to room temperature, and feed.

Isn't baby worth this small effort? Not to mention your wallet!

Keep it simple

Here are some easy ways to make baby food while preparing your regular meals:

Scrub organic sweet potatoes or yams, poke them a few times with a fork, and put them in the oven at 350°F for about an hour. They're ready when you poke the fork in again and the potato is soft. Cut it open and let it cool. No need to process—just mash thoroughly with a fork until smooth, then feed your baby yummy spoonfuls. You can freeze the leftovers as described above.
Whenever you're cooking vegetables or fruit for the rest of the family, cook some extra until soft. This works for steaming, baking, or boiling. (Best candidates: butternut squash, organic apples, sweet peas, peaches.) Put the soft veggies or fruit in the food processor, add a little water, and whiz until smooth. Drop spoonfuls into ice cube trays and freeze as described above.

Final words of advice

Some important things to remember when making your own baby food:
Follow food safety rules by cleaning your cooking equipment with hot, soapy water and rinsing thoroughly.

When introducing a new food, always wait four days before trying another. This gives you time to notice if there's been any kind of negative reaction. Watch for vomiting, diarrhea, or a rash around the mouth or anus. If these allergic reactions appear, set that food aside and move on to something else.

Babies are naturally suspicious of a new food, so you may need to offer baby the same food 15 or 20 times before he tastes it.

Try new food in the morning so that any digestive upset will be gone by bedtime.

You decide what to feed; let baby tell you when and how much. Up until the age of about two years, children have extremely reliable appetite meters. If baby's hungry, dish it up. If baby says no, it's time to put food away.
Remember, for the first year, baby food is a complement to breast milk or formula. You're exposing baby to different tastes and textures now to prepare him or her for wholesome food choices for a lifetime. Making your own baby food at home is a rewarding way to help your baby grow and develop into a child with healthy food preferences.
---
About the Author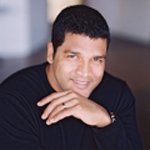 After graduating from St. Michael's University in Vermont with a degree in Science and Business Administration, Dr. Visser studied pre-med at the University of Colorado. But he felt the need to explore alternatives to the current medical model when it came to creating health and fitness. He entered Palmer College of Chiropractic in Santa Clara, California, and earned his Doctor of Chiropractic degree., Dr. Visser's groundbreaking clinical study on childhood obesity on Aruba earned him his PhD. in Public Health from the University of Medicine, Havana, Cuba. For fifteen years Dr. Visser has addressed the problem of obesity and, more specifically, the pandemic of childhood obesity, on many fronts, including work with the International Olympic Committee. Through the years Dr. Visser's work has made a vital contribution to a greater understanding of the biological, sociological and psychological factors surrounding childhood obesity. This understanding has led to research with VU Medical Center The Netherlands and implementation projects through Latin America and the Caribbean. His work has been recognized by EPHA (European Public Health Alliance) in Brussels, Belgium and the Los Angeles City Council.