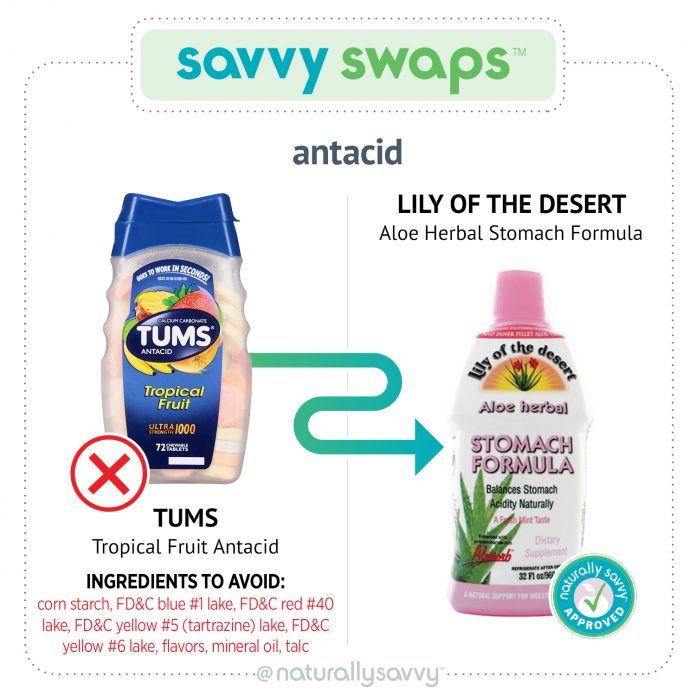 Suffer from acid reflux? Often reflux is a sign of too little stomach acid or that something is up with your overall digestions. Instead of reaching for an antacid with many artificial colors, harness the health benefits of aloe vera with our partner Lily of the Desert's Stomach Formula. This stomach formula contains aloe vera, known for it's healing properties both topically and internally. is also a great antacid. With the aloe, Lily of the Desert combines other herbs and ingredients known to help with stomach issues like:
Peppermint leaf for relief of gas, bloating, and indigestion.
Chamomile leaf helps you relax and aids with digestion.
Ginger root is great for nausea.
Slippery elm bark can help soothe inflamed tissue and create a coating to protect the gut lining from further acid exposure.
Fennel seed great for constipation, indigestion, IBS & bloating.
So before you reach for an antacid product that has ingredients that might not benefit you, think about choosing one that has natural ingredients that will truly help.
See more Savvy Swaps here.