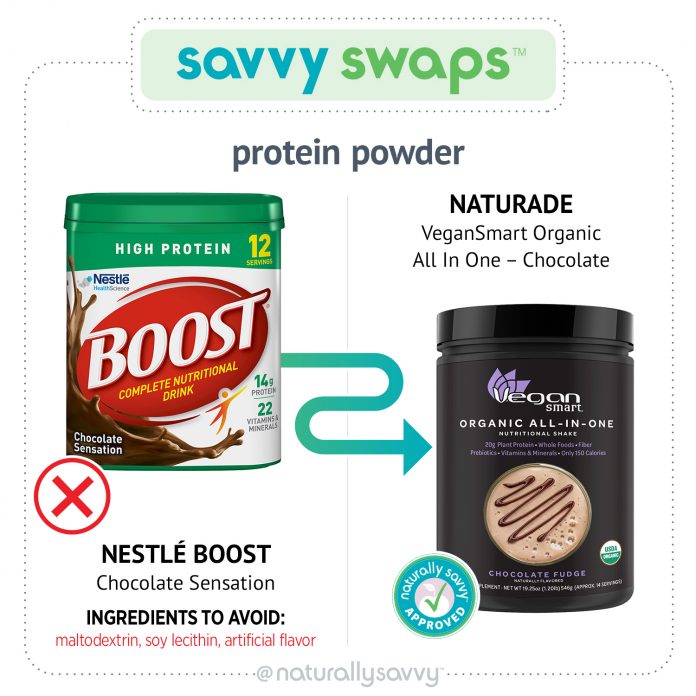 If you are looking for an easy replacement for meals when you are on the go or a way to add protein to your morning smoothie, look no further than VeganSmart. This premium plant-based protein shake is great on its own or mixed with fruit or veggies. It comes in a variety of flavors and is all organic.
The reason we swap it for the brand on the right is, we avoid ingredients like artificial colors and flavors at all costs. We also are more comfortable with protein from sources like peas, pumpkin seeds, quinoa, and rice like the ones in VeganSmart. Also, maltodextrin can be the cause of gas and bloating and no one wants to feel like a balloon. VeganSmart has digestive enzymes to help make it easily digestible and to absorb as much of the vitamins and minerals that are in it. It's a win-win, in our eyes and it tastes great.
This protein tastes great in these smoothie recipes:
Check out some of our other Savvy Swaps.