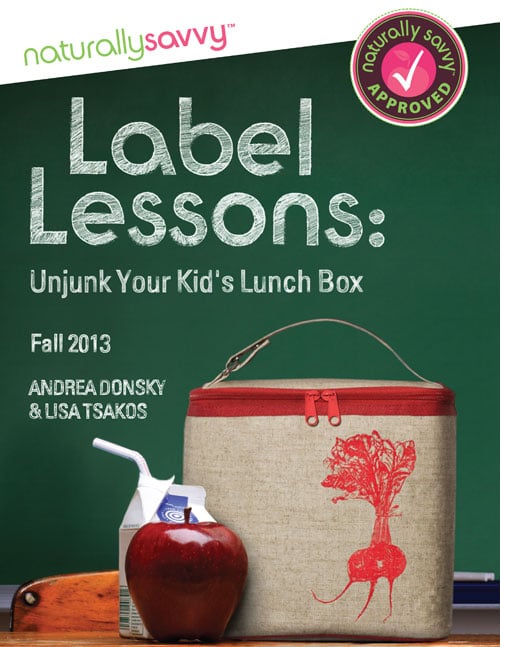 What are the most important factors when it comes to packing your child's lunch? Good nutrition and convenience.
Choosing a diet loaded with natural organic foods is great for ourselves and for the planet, and most importantly, it's great for our children. While it's easy to be drawn towards pre-packaged and processed foods due to their convenience, as parents, its up to us to make conscious decisions when it comes to our children – they are our future.
We understand time is of the essence and we're all for taking shortcuts, as long as they don't compromise our health and are free The Scary Seven™, our list of unhealthy and dangerous ingredients.
In this e-book, you'll find healthier alternatives to conventional lunch box foods from sandwich breads to juices. Here's a sample of what you'll find inside: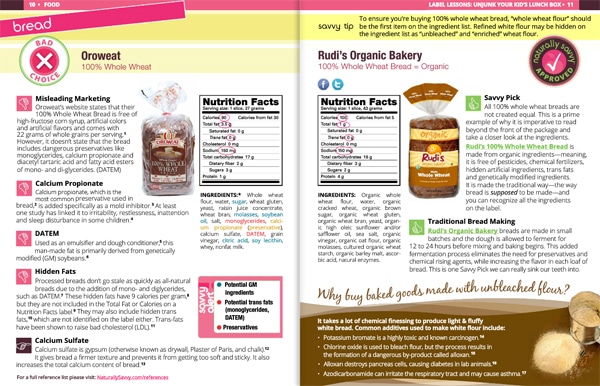 As you can see, we clearly lay out the bad choices out there, and what we consider to be Naturally Savvy approved. You'll also find full ingredient lists, nutritional information, and information about how those ingredients could affect you in a positive or negative way.