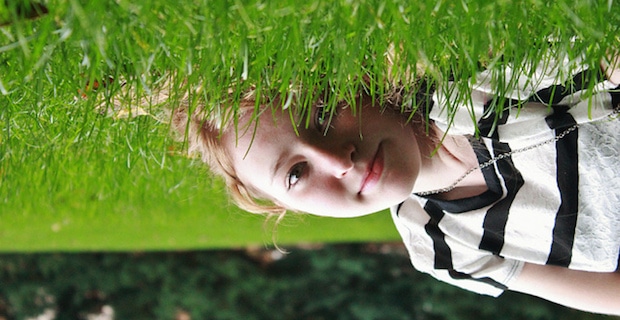 Image: martinak15
If you're like most people, a little voice inside your head has probably been telling you that it's time to get back to a more natural way of living and take a more serious look at the toxins in your everyday life. Even so, you may feel confused about the simple, practical things you can do to minimize your exposure and maximize not only your health, but your contribution to a cleaner planet. What if I told you that making small, simple changes in your everyday routine could make a huge impact on your health and well-being, as well as the health of our planet?
Studies are coming out frequently about how everyday chemicals in our bodies are resulting in health problems like learning disabilities, autism, cancer and infertility. Often, the impact chemicals have doesn't show up for decades, like with tobacco, for example. What is also unclear is what happens inside our bodies when we come into contact with different chemicals from lots of different sources. What are the risks for us and our children? Don't wait to find out! You can do something today, right in your own home. Become aware of what goes IN you, what goes ON you, and what is SURROUNDING you.
IN You: Your drinking water
If you think the water coming out of your tap is clean and health-giving… you'd be mistaken. America's tap water is contaminated with prescription and over-the-counter drugs, including antibiotics, pain medications, and antidepressants. Scientists are concerned that, even in small concentrations, these drugs could harm us over time because water is consumed in such large amounts every day. Our bodies may be able to deal with a big one-time dose of a chemical, but if a small amount is consumed continuously over years… no one really knows what can happen to our health.
Green Tip #1:
Play it safe: Buy a water filter and fill up your own reusable metal or glass water bottles at home. Get off plastic bottles. 8 out of 10 plastic water bottles used in the U.S. become garbage or end up in a landfill, contributing to global warming.
ON You: Your personal care products
Most of us use at least 10 cosmetic and personal care products a day and according to the Environmental Working Group, people apply an average of 126 unique ingredients to their skin daily. No one really knows what happens in our bodies when we repeatedly expose ourselves to minute amounts of synthetic chemicals from a variety sources.
Another way to absorb chemicals in our personal care products is through the mouth. When a drug like nitroglycerine is administered for a heart condition, it is given under the tongue for fast absorption. So are natural homeopathic remedies. So what happens with your toothpaste?
Green Tip #2:
Switch one thing you use most often in your bathroom. Your toothpaste, for example. Chemicals like fluoride, saccharin, sodium lauryl sulfate (SLS), triclosan and acetylpyridium chloride are in there. Switch to a natural brand that doesn't contain these chemicals or make your own.
SURROUNDING You: Your household cleaners
If you've ever walked down the household-cleanser aisle at the market and your eyes began to burn or your nose became irritated, it's because common cleaning products contain chemicals that can be more dangerous than the germs themselves. Every time your children roll around on the carpet or your pets lick crumbs off the floor, they are being exposed to noxious chemicals.
Don't make the assumption that if it's on the grocery shelf it's been tested and is safe. Most of us, unwittingly, buy products for our home with ingredients that are either poorly studied, not studied at all, or are known to pose potentially serious health risks. Of the roughly 17,000 chemicals found in common household products, only 3 in 10 have been tested for their effects on human health. Why? Because the U.S. Consumer Product Safety Commission does not require manufacturers to test household cleaning productsbefore they appear on store shelves.

Green Tip #3:
Use hydrogen peroxide, vinegar and baking soda to clean your home. Fill one spray bottle with a 3 percent solution of hydrogen peroxide and a second one with vinegar. Spray one right after the other. Use it to kill salmonella and bacteria on counter tops, appliances, and cutting boards. Do the same for the shower to kill bacteria and viruses. Use baking soda instead of commercial abrasive cleaners. Put it in a grated cheese container made of glass with a stainless steel top that has holes in it, and just sprinkle it on the surfaces and scrub.