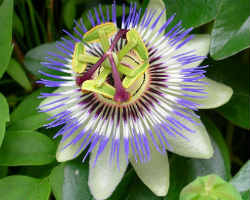 It's often hard for us to relax. There are always so many important things for us to do at work and family. Pressure to perform, anxiety-inducing situations, personal conflicts, our own needs. We hardly get to take any time to ourselves!
The reality of our modern life, where we are plugged-in almost constantly to the demands of the world around us, is not what our bodies are designed to cope with. When we're under an acute stress – say, an attack by a sabre-toothed tiger, or a life-threatening emergency – our bodies react by increasing cortisol, increasing blood pressure, increasing blood sugar. Our hearts pound, our palms are sweaty: we're ready for "fight or flight".
Our modern stressors, however, are mostly chronic. We have low grade stress every day, all day. From traffic jams to sick children to overwhelming workloads, these less-urgent stresses produce the same effects on our body nonetheless. And as time goes on, our body becomes less able to cope with this. Illness – both physical and emotional – can be the result. Poor sleep, irritable bowel, running thoughts, inability to focus, susceptibility to illness. All of this can result from ongoing stress and anxiety.
It's hard for us to find the time to relax. So, doctors often recommend prescription anti-anxiety medications to help us calm down and reduce the negative effects on the body. But these medications have their own negative effects: loss of concentration, drowsiness, and addiction are all known problems.
A Natural Way to De-stress
One herb has similar effects to prescription anxiolytics, but without these negative side effects. Passionflower (Passiflora incarnata) has been used for centuries in herbal medicine. It is one of the best-known, safest herbs available. The British Herbal Compendium recommends passionflower for sleep disorders, restlessness, nervous stress and anxiety.
There are several studies that support passionflower's effectiveness. Recent studies show that passionflower works by improving GABA – the anti-anxiety neurotransmitter, or signal, in the brain. Other studies using the same herbal extract – from Germany – recently found that passionflower starts to exert its action within 30 minutes.
Passionflower has been shown to work for people with generalized, daily anxiety and to be just as effective as a prescription medication with dramatically fewer side effects. In two studies, those on passionflower had no negative impact on job performance, compared with those on the prescription medication, while having significant improvement in anxiety levels.
For acute fear or anxiety, another study looked at using passionflower before surgery. Patients were given passionflower (500mg) or placebo 90 minutes before surgery. After only 30 minutes, there was a significant difference in anxiety levels, and the difference from placebo was greater as time went on. After surgery, there was no negative impact of passionflower: patients recovered the same way, were no sleepier, and left the hospital at the same time as the patients on placebo.
Passionflower has no known dependency, addiction potential, or negative side effects. The European Medicines Agency – which regularly reviews all medications both natural and chemical – calls passionflower a very safe herb with no toxicity.
Situations that can be helped by passionflower:
running thoughts
job or school anxiety
fear of flying
general unrest
inability to fall asleep
lack of concentration
What to look for on the shelf
When choosing a passionflower product, make sure it is close to the dose used in studies – around 400mg-500mg is ideal. It's also important that the herb is Passiflora incarnata – there are many other species of passionflower, but they do not work the same way. If you're not sure, your natural healthcare professional can be a great help in helping you choose the right product.
With its strong safety record, and clinical research more extensive than almost any other herb, passionflower is ideal for both acute and ongoing stress and anxiety. The next time you need something to help you calm down and relax, try the power of passionflower.
For more information on passionflower and a self-directed quiz to evaluate your symptoms, visit www.passion-flower.ca.
Read More:
The Best Herbal Remedies For Anxiety
Simple Solutions For A Sound Sleep
---
Robbin Coedy B.Sc. M.Sc. holds degrees in Nutritional and Nutraceutical Sciences and Human Biology and is currently manag­ing director responsible for product education for a leading naturopathic company in Richmond Hill.
Photo Credit: mnadi/CC 2.0