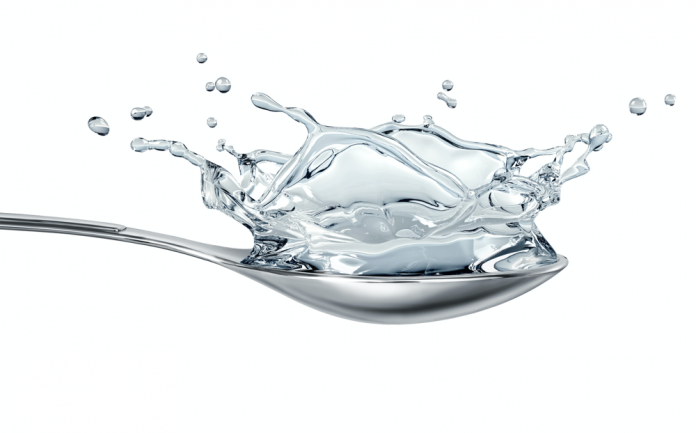 Would you like to learn more about a common element that has been used for more than two millennia to improve human health? If so, let's spend the next few minutes exploring the health benefits of colloidal silver, a form of silver available as a supplement for more than one hundred years.
In ancient times, silver was used to help purify water. In fact, astronauts in the International Space Station still use this mineral for that purpose. But silver, and especially in the form of colloidal silver, can be used for many more purposes.
Read about the anti-antibiotic: are you using colloidal silver?
What is colloidal silver?
Colloidal silver is an umbrella term that refers to all forms of silver that are sold as dietary supplements. It is a suspension that contains silver particles plus silver ions. The particle sizes typically range from 10 to 1,000 nanometers (nm). A nanometer is one thousand-millionth of a meter.
A type of highly refined colloidal silver supplement is known as silver hydrosol, in which the particle sizes are much smaller; that is, as small as 0.8 nm. This form is more bioactive than traditional colloidal silver supplements.
Health benefits of colloidal silver
In folk medicine, colloidal silver was once used to help with a wide variety of health conditions, including stomach ulcers, mental illnesses, epilepsy, nosebleeds, and rabies. Today, its uses have changed somewhat, and it is still valued in many circles for an ability to have a positive impact on certain health challenges. Here are a few of them.
Read about colloidal silver: healthy or hype?
Germ fighter
Perhaps the most common use for colloidal silver is as an antimicrobial fighter, according to Dr. Joseph Mercola. More specifically, colloidal silver has been shown to have an antibacterial effect against certain bacteria; namely, Staphylococcus aureus, S. epidermidis, Escherichia coli, and Pseudomonas aeruginosa.
When it comes to certain fungi, colloidal silver has shown an ability to fight them as well. Research indicates the natural remedy may help fight a limited number of fungi.
Use of colloidal silver, when added to treatment with antibiotics such as amoxicillin, clindamycin, erythromycin, and vancomycin, may boost the powers of these drugs.
Conjunctivitis
Also known as pink eye, this eye disease is caused by inflammation of the thin tissue layer found on the inner surface of the eyelids, or the conjunctiva. Colloidal silver may act as a natural antibiotic to help manage pink eye when applied topically or taken orally.
Eczema and psoriasis
Tired of dry, itchy skin? Some reports indicate that use of colloidal silver as part of your daily skin care routine may provide some relief by soothing these symptoms associated with eczema and psoriasis.
Cystic acne
A chronic streptococcus infection is believed to be the cause of cystic acne, which means management should include an antibacterial, according to Medical Medium. Among the best natural supplements to tackle this skin problem are silver hydrosol, zinc, and vitamin C, among others.
Hepatitis C
Some reports note that colloidal silver has been effective against the hepatitis C virus. According to one study appearing in the International Journal of Nanomedicine, "silver nanoparticles are capable of reducing viral infectivity, probably by blocking interaction of the virus within the cell."
Herpes
Herpes lesions may respond to colloidal silver compresses due to their antibiotic properties. A diet sufficient in folic acid and B vitamins is also recommended as part of a management plan.
Sinusitis
In a 2018 study, researchers found that people with sinusitis who used a colloidal silver nasal rinse twice a day for 10 days experienced good symptom relief. This approach was as effective as the use of oral antibiotics along with saline rinses twice daily.
Bottom line
Colloidal silver, especially in a highly refined form that is more readily available to the body, may help in the management of various health challenges. When choosing a silver hydrosol supplement, be sure to follow the instructions provided by the manufacturer.
Sign up for our newsletter today:
DISCLAIMER: This article contains affiliate links, which means that if you click on one of the product links, Naturally Savvy will receive a small commission so we can keep pumping out amazing articles like this one. Thank you so much for your support!
Sources
Gaikwad S et al. Antiviral activity of mycosynthesized silver nanoparticles against herpes simplex virus and human parainfluenza virus type 3.

International Journal of Nanomedicine

2013; 8: 4303-14.
Mercola J. What is colloidal silver?

Mercola.com

2019 Mar 30
Morrill K et al. Spectrum of antimicrobial activity associated with ionic colloidal silver.

Journal of Alternative and Complementary Medicine

2013 Mar; 19(3): 224-31
Ooi ML et al. Topical colloidal silver for the treatment of recalcitrant chronic rhinosinusitis."

Frontiers in Microbiology

2018 Apr; 9(729)
Shahverdi AR et al. Synthesis and effect of silver nanoparticles on the antibacterial activity of different antibiotics against Staphylococcus aureus and Escherichia coli.

Nanomedicine

2007 Jun; 3(2): 168-71