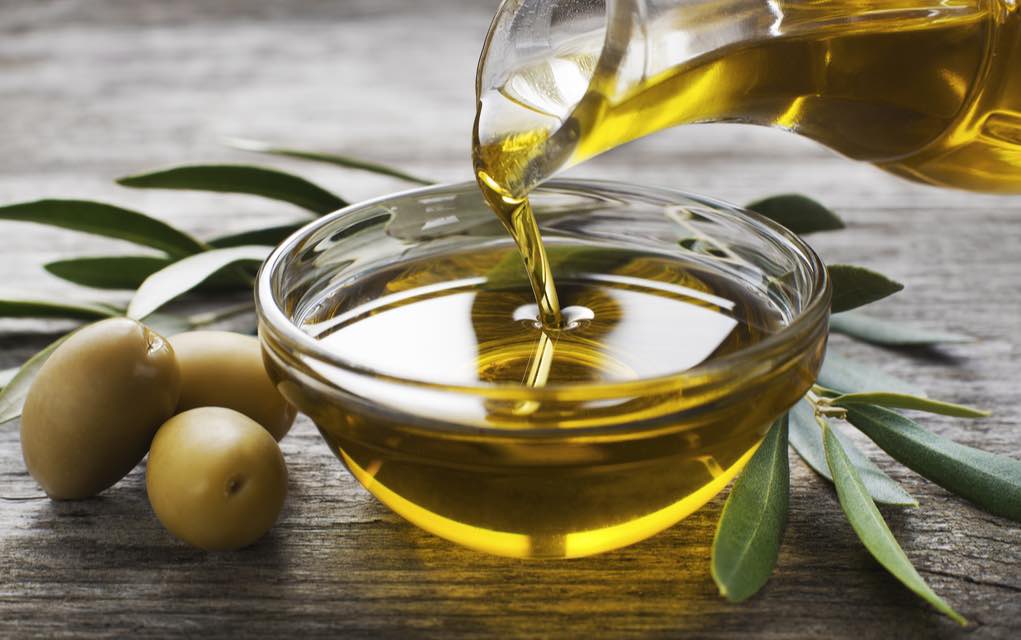 Our male readers—and the women who love them—sometimes find themselves faced with the challenge of erectile dysfunction and would like some natural ways to manage it. According to recent research, one way for men to work on this problem naturally is with olive oil.
One of the benefits of olive oil for erectile dysfunction versus medications such as Viagra (sildenafil) or Cialis (tadalafil) is the lack of side effects. These and other erectile dysfunction medications have been associated with vision problems, headache, diarrhea, heartburn, nosebleeds, flushing, and prolonged erections (priapism). If you're having trouble getting it up, you certainly don't want to be bothered by these symptoms at the same time!
Olive oil for erectile dysfunction treatment
Enter olive oil, which receives culinary accolades as well as those related to health and nutrition. In fact, many studies have reported that a diet rich in olive oil can reduce your risk of stroke and heart attack. But what role can olive oil have in treating erectile dysfunction?
Read about 5 lifestyle changes to treat erectile dysfunction
No, treating erectile dysfunction with olive oil doesn't involve the topical application of the oil. It does, however, require men to make it a regular part of their diet, according to a recent study from the University of Athens School of Medicine in Greece. Specifically, the authors said that adding at least nine tablespoons of extra virgin olive oil to the diet every week could be as effective as or even better than Viagra in treating erectile dysfunction.
Here's how the study was conducted. The diet of 660 men (average age, 67) was evaluated. Some of the men followed a Mediterranean diet, which includes lots of fish, fruits, vegetables, nuts, beans, and olive oil and has been shown to reduce the risk of heart attack and other cardiovascular diseases. The rest of the men consumed a regular diet. Among the men who followed the Mediterranean diet, the incidence of erectile dysfunction declined by up to 40 percent.
What's special about olive oil? The authors noted that the use of olive oil:
Was associated with higher testosterone levels, which can improve the ability to get and maintain an erection

Has been shown to improve cardiovascular health. More specifically, the olive oil helped improve blood flow in the penis and surrounding tissues, which in turn helped initiate an erection

Is more of a long-term solution than a short-term one, like Viagra is. According to cardiologist

Christina Chrysohoou

, who headed the study, olive oil is "a long-term answer to protecting a man's ability to perform in the bedroom," while "Viagra does not improve something long-term, it can only give some short effect in order to have sexual capacity."
Read about erectile dysfunction: 4 herbal supplements that help
Erectile dysfunction and heart disease
Researchers have uncovered a relationship between erectile dysfunction and heart disease, as both have many of the same predictors, such as obesity, diabetes, high blood pressure, and smoking. Therefore, it seems to follow that steps taken to reduce the risk of heart attack and other cardiovascular conditions would also be helpful in treating erectile dysfunction. That's where olive oil and the Mediterranean diet come in.
As Chrysohoou noted, "Consuming olive oil and sticking to a [Mediterranean] diet keeps a man's bedroom chances high."
How can you add more extra virgin olive oil to your diet? Try these tasty tips:
Drizzle on air-popped corn instead of butter

Use on corn on the cob instead of butter

Make a dipping sauce for bread or veggies from olive oil, minced garlic, balsamic vinegar, and fresh herbs

Use olive oil and garlic and/or fresh herbs on pasta

Blend into homemade guacamole

Use to saute greens and then drizzle more on top

Add to

mashed potatoes

instead of butter

Use in a marinade for fish or vegetables

Create your own salad dressing

Drizzle on your favorite pizza
Bottom line
Should you try olive oil for erectile dysfunction? Would you? What do you think? Given its multitude of reported health benefits, it seems you have nothing to lose.
For more information on men and living healthy, be sure to subscribe to our newsletter:
Sources
Bharanidharan S. Viagra alternative: olive oil could boost men's sexual prowess, study says

. MedicalDaily

2018 Aug 30
Lampen C. Olive oil may be more effective for erectile dysfunction than Viagra, a new study says.

Bustle

2018 Sep 4
Nocella C et al. Extra virgin olive oil and cardiovascular diseases: benefits for human health.

Endocrine, Metabolic & Immune Disorders Drug Targets

2018; 18(1): 4-13