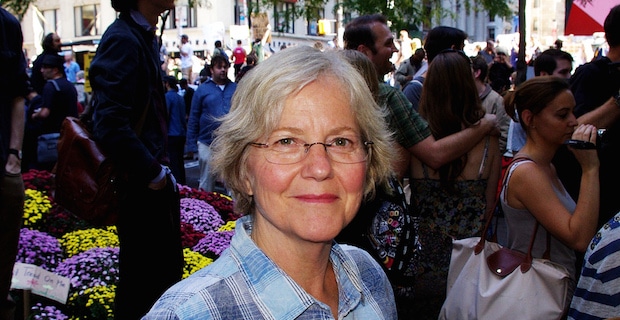 As a vain seventeen year old I wouldn't allow myself to be seen wearing glasses except when necessary to see blackboard at school and where I was going when driving. Because my father got tired of my constant squinting, he found the optometrist and took me to get fitted for my first pair of contact lenses. These devices, first on the market in the late 1950s, were hard and large compared to the ones worn today.
The doctor said it would take me a week or two to get used to wearing them. I was so anxious and motivated to make them work I wore them all day right away.
At that time no cleaning solutions existed. He said just use your spit to wet them before putting them on. I didn't soak them in anything at night either. It's a wonder I didn't get an infection right away as well.
Read more about reducing the spread of germs
From that time on I was a contact lens believer. I didn't go back to wearing glasses except for a brief time when it was determined I had an allergy to the cleaning solution – yes, I did finally succumb to using real contact lens wetting and cleaning substances. After my allergic reaction subsided, I changed to soft lenses but found I couldn't see nearly as well as I had with the hard. As a compromise I was fitted with gas permeable hard lenses that I wore every day.
After fifty-six years I am not cleaning, soaking, or meticulously putting in and taking out my contact lenses every morning and every night. I've put all my lens paraphernalia away – I hope for good.
Over the last few years, two things began to happen:
• One: I experienced serious dry eye. I tried the prescription remedy but that made my eyes hurt. Instead I found an over-the-counter preservative-free solution that I drop in my eyes many times a day.
Read more about natural remedies for dry, itchy eyes
• Two: my cataracts were growing and causing my vision to get worse and worse. My lenses were not giving me the sharp views they once had.
And even though I continued treating my dry eye with the drops it progressively got worse because of all the time I spend at the computer.
I responsibly went to my ophthalmologist every six months to check on the status of my cataract development, and at my recent visit, he finally said it's time.
Let's get them out. Hence the need to give up my contact lenses. My eyes need to go back to the shape they would be without the distortion effects of my contact lenses so that the surgeon can remove my old poorly seeing lenses (he says it's like removing a cloud from over my eyes) and replace them with properly fitting artificial lenses, called intraocular lenses or IOL. In my case, the doctor will fit me with monovision – a right lens for seeing far and a left lens for seeing near because that was the configuration of my contact lenses.
You see I'm still as vain as I was when I was seventeen. I don't like to be seen wearing reading glasses, called granny glasses, either. And why wear them if there is a way I can see perfectly well without them?
To get my eyes ready for cataract surgery, I am now being responsible about wearing glasses, and like when I was a teenager I still hate them.
Read more about the importance of eye care for diabetics
However, at least this regimen will only last about another five weeks. Then it's surgery time. I'll get one eye done and wait about two weeks for surgery on the other.
The thing that still bothers me is all the literature that says there are no guarantees I'll not need glasses afterward. Or, maybe I'll have to go back to contact lenses over my new artificial lenses. Yes, I'm vain enough to go that route if I have to. I won't be able to wear my old lenses but surely I can make use of my leftover cleaning and soaking solutions. I'll keep you posted.
Image: David Shankbone