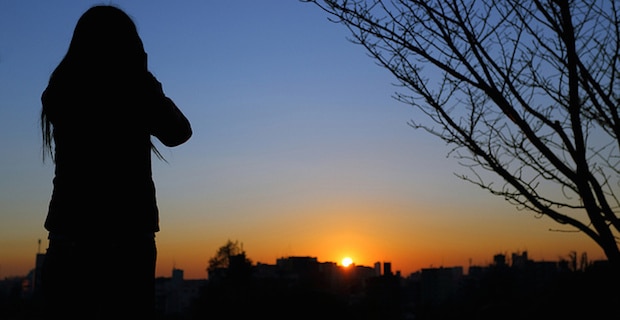 It seems like it's a bit tougher to get out of bed in the winter. It's cold, and the days are so much shorter. Most people attribute this feeling to the "winter blues" or just feeling "down in the dumps." As it turns out, you could be one of the many people in the world suffering from Seasonal Affective Disorder (SAD). This depressive disorder can be a result of the diminished daylight and colder weather that accompanies the winter months.
Read more about 3 common winter health myths
Seasonal Affective Disorder, also known as winter depression, is classified as a mood disorder that affects the mental health of individuals. Specifically, these people frequently suffer from depressive symptoms and can be caused by either over or under sleeping and a steady increase in poor dietary choices.
Symptoms of Seasonal Affective Disorder can include depression, mood swings, irritability, and a general feeling of lethargy. While the exact cause of Seasonal Affective Disorder is not entirely known, some studies have indicated that much of it has to do with the decrease of natural sunlight. During the winter months our days typically feel shorter and if you are working a conventional 9 to 5 job, much of your time is spent in the dark. The commute both to and from work is likely when the sun has either not risen or already set for the night.
Fighting Back with Diet and Exercise
Paying closer attention to your diet is an extremely effective tool in combating the symptoms of Seasonal Affective Disorder. Because this disorder can increase feelings of depression and lethargy, it's important to ingest foods that can increase the levels of serotonin in your brain. Serotonin is the chemical in your brain that ultimately produces feelings of happiness. These foods can include avocados, beans, bananas and even brown rice. However serotonin isn't the only thing you can increase in order to raise your levels of happiness.
What can also increase your levels of happiness and energy is an excellent and scheduled exercise routine. An intense workout has been shown to increase your endorphin levels, otherwise known as the "feel good" hormones. The release of these endorphins can help in managing your stress, improving your sleep patterns, and even in boosting your self-esteem.
Read more about finding time to exercise
Winter is a tough time for all of us. It's cold, dark, and the snowstorms seem to arrive at the worst time. By ensuring we're getting adequate exercise and ingesting the right kinds of foods, we can do our part in fighting back against old man winter.
Image: mrhayata