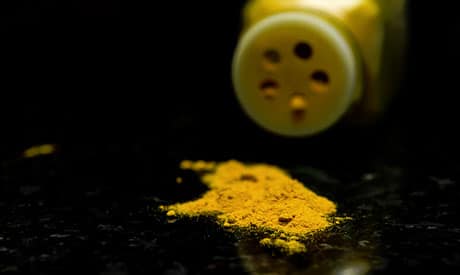 An exotic spice used in most curry dishes, turmeric has a warm and sometimes spicy flavor that can kick up a lot of your dishes. It has been long known to assist with home remedies as it can be used as an anti-inflammatory, helping to treat a variety of conditions including chest pains, jaundice and colic. A new study has also indicated that turmeric benefits could be effective in combating the debilitating and devastating effects of Alzheimer's disease.
The study was conducted at the Kariya Toyota General Hospital in Japan, and was published in the Journal of Research in Ayurveda. According to the researchers, the study found that turmeric benefits patients with behavioral symptoms that "improved remarkably as a result of turmeric treatment, which is the traditional Indian medicine." The patients were prescribed turmeric capsules and treated for 12 weeks. After treatment was concluded, the study found that the "total score of the Neuro-Psychiatric Inventory-brief questionnaire decreased significantly in both acuity of symptoms and burden of caregivers." The study analyzed three cases of patients suffering from Alzheimer's, with one case resulting in increased Mini-Mental State Examination (MMSE) scores, and with regards to the other two cases, patients actually began to recognize family members after only a year of treatment.
Read more about Alzheimer's disease
According to the Mayo Clinic, "Alzheimer's disease is a progressive disease that destroys memory and other important mental functions." They further explain that Alzheimer's is "most common cause of dementia – a group of brain disorders that results in the loss of intellectual and social skills. These changes are severe enough to interfere with day-to-day life."
Photo Credit: Garen M.