January is the beginning of a new year and also National Hot Tea Month. We are tea lovers here and there are so many amazing health benefits to enjoy from drinking a cup of tea. Do you love tea?
To celebrate National Hot Tea Month we are giving away three prizes from Bigelow Tea. This is such a great prize. You may be one of the lucky winners of a reusable tea chest containing four of Bigelow Tea's most popular teas!
To enter:
Follow Bigelow Tea on Instagram.
Follow us on Instagram.
Fill in the entry below the giveaway image.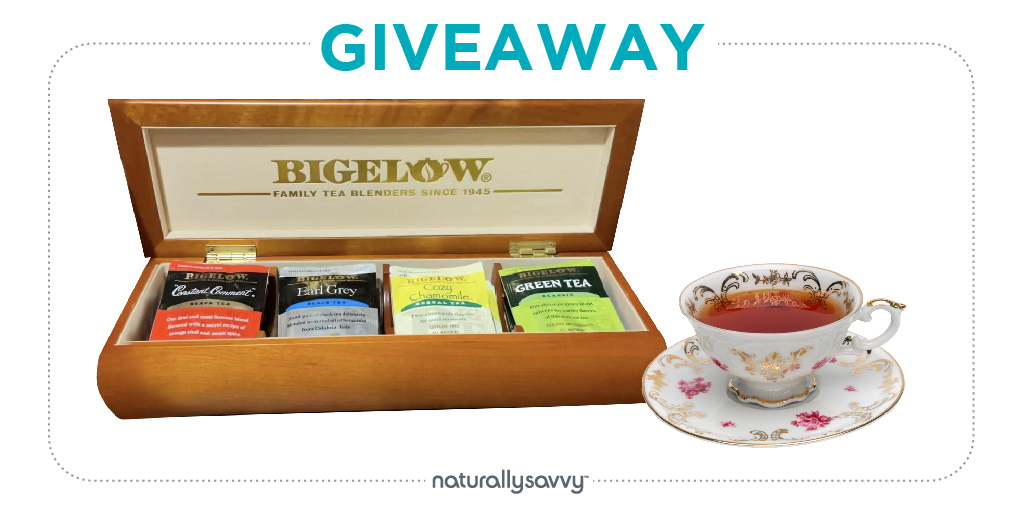 Good luck.
Well, that is a wrap. This giveaway is now closed and we had an amazing number of entries. Thanks to all who entered. Congrats to our winners Ann R., Deniece P., and Stephanie I. We have another giveaway so watch our contest page for new ones.
Three prizes are available to be won. The prizes are a wooden tea chest with 8 tea bags each of four of Bigelow Tea's most popular teas valued at $29.95 each.
The giveaway runs from January 7, 2021 – January 18, 2021. Winners will be announced after the giveaway closes. Open to US winners only.
Giveaway Rules and Regulations