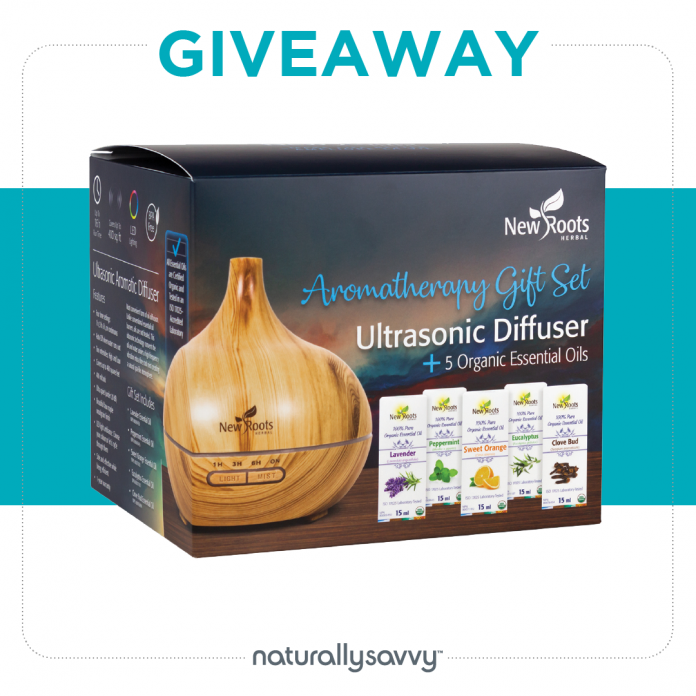 We can't travel right now, but aromatherapy can transport you to a better place. Diffusing organic essential oils in your home will not only freshen the air and create an inviting atmosphere, but also provide beneficial health properties.
Some of the essential oils you may win include:
Lavender essential oil is a calming fresh floral scent that can be great for headaches, stress, joint/muscle pain, cold/coughs, and calmative.
Eucalyptus oil is great for coughs and colds. It leaves the air fresh-smelling as well. (TIP: A great way to use it other than in a diffuser is to add a couple of drops to your bath or the floor of your shower when you are congested.)
Sweet orange oil can act as a disinfectant, can calm digestion and nervousness. It has such a pleasant citrus smell that it can lift your mood.
Peppermint essential oil is an excellent remedy for nausea, bloating, calmative, joint pain, colds/cough, and motion sickness and it has such a fresh scent.
Clove bud oil which is woodsy and spicy can be used in aromatherapy for toothaches and for cough and cold relief.
We've teamed up with New Roots Herbal for a Canada only giveaway. Win one of three prizes:
Grand Prize

A Diffuser Gift Set with five essential oils (Value 99$ CAD)

2nd Prize

A Lavender Essential Oil and a Peppermint Essential Oil (Value 35$ CAD)

3rd Prize

A Eucalyptus Oil and a Lemon Essential Oil (Valued 20$CAD)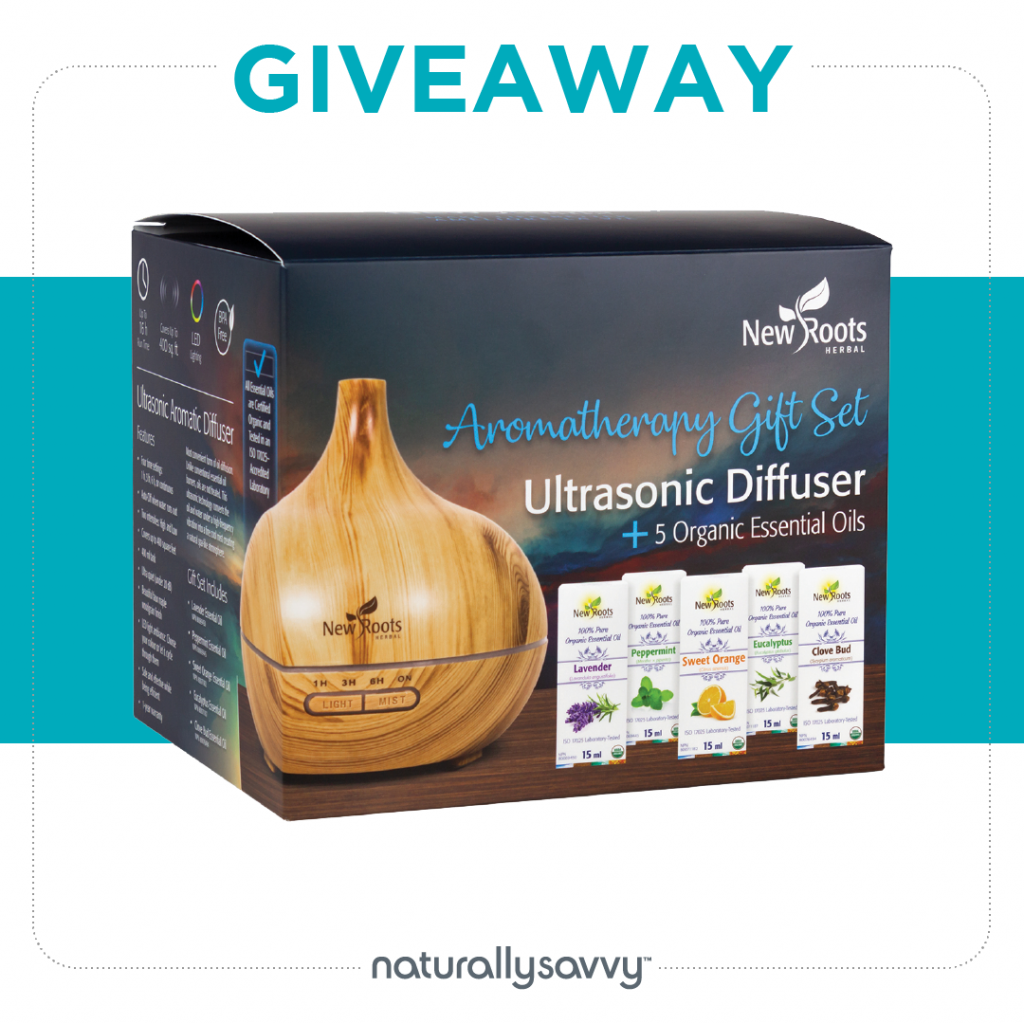 Enter today for a chance to win 1 of 3.
Enter now!
---
Thank you for entering. Congratulations to Sue G, Calvin F, and Marta G. Stay tuned for more giveaways.
---
Giveaway runs from May 28 – June 8, 2020.
Open to the CANADA only. One entry per person.