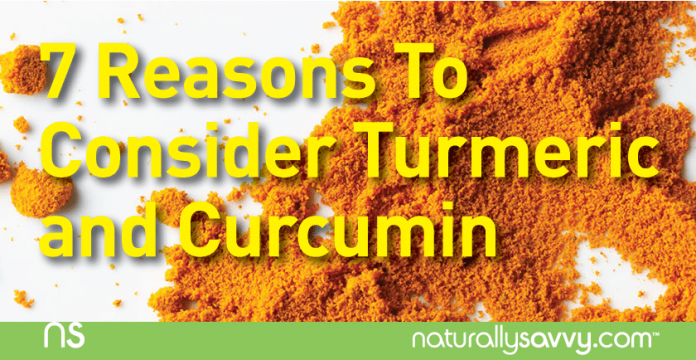 When it comes to potent spices, it's hard to beat the totally hot health benefits of turmeric (Curcuma longa). Turmeric comes from the root, which also harbors the plant's main therapeutic ingredient, curcumin- turmeric's yellow pigment and a potent antioxidant.
Although the special features of turmeric and curcumin have been known and revered for millennia among Chinese and Ayurvedic health practitioners, scientific evidence to back up the age-honored uses has only recently come to light. In fact, turmeric is one of the most well researched natural remedies in the world.
Absorption of Curcumin
Although curcumin (the main curcuminoid of turmeric) possesses excellent potential to help with a variety of health problems, it is not well absorbed by the body. Fortunately there are a few ways to improve the bioavailability of curcumin.
Experts recently developed a new formulation for curcumin that combines it with phospholipids (curcumin-phytosome). This combination greatly improves absorption of curcumin in the intestinal tract and provides better delivery of the compound to the tissues than do traditional curcumin supplements.
Another option is explained by Andrew Weil, MD, professor, founder, and director of the Arizona Center for Integrative Medicine in Tucson. He notes that both turmeric and curcumin oral supplements should be taken along with black pepper or piperine (a constituent in black pepper) to aid absorption. Turmeric and curcumin supplements that contain one, or both, of these ingredients are available.
Read about the benefits of turmeric and other spices
Health Benefits of Turmeric and Curcumin
The list of health features associated with turmeric and curcumin is impressive. The authors of a new article (September 2015), appearing in Food and Chemical Toxicology, say it best. They stated that "more than 7,000 published articles have shed light on the various aspects of curcumin including its antioxidant, hypoglycemic, anti-inflammatory and anti-cancer activities," but that's not all.
In addition to these benefits, "this natural polyphenolic compound also exerts its beneficial effects by modulating different signaling molecules including transcription factors, chemokines, cytokines, tumor suppressor genes, adhesion molecules, microRNAs, etc." According to the researchers, curcumin could be a therapeutic option for diseases such as cardiovascular diseases, diabetes, cancer, arthritis, and Alzheimer's disease.
Read about 5 super foods to boost immunity
With that introduction, let's look at some of the health benefits of turmeric and curcumin and how you might benefit from them.
1. Helps manage inflammatory bowel disease. Curcumin has demonstrated an ability to help manage symptoms of inflammatory bowel disease, which includes ulcerative colitis and Crohn's disease. For example, a study appearing in the Journal of Crohn's & Colitis reported that curcumin used in an enema provided more symptom improvement when compared with placebo in patients with mild to moderate ulcerative colitis.
2. Relieves arthritis pain. Curcumin can neutralize the free radicals that cause joint inflammation and pain associated with rheumatoid arthritis. Its anti-inflammatory abilities are valued for the relief they can provide for people with osteoarthritis.
Take knee osteoarthritis, for example, which is a common complaint among the more than 40 million Americans who have osteoarthritis. In a double-blind, placebo-controlled trial, 40 individuals with mild to moderate knee osteoarthritis were given 1,500 mg curcuminoid capsules (with piperine) three times a day or a placebo for six weeks. Individuals who took curcumin showed significant improvements in clinical factors (related to antioxidant effects) when compared with the placebo group. The authors noted that the antioxidant properties "may account for the reported therapeutic effects of curcuminoids in relieving osteoarthritis symptoms."
How does curcumin fight inflammation? It's been shown to have an impact on more than 700 genes and can interfere with the function of a number of enzymes that are involved in causing inflammation, such as cyclooxygenase-2 (COX2). Celecoxib is the only COX2 inhibitor available in the United States.
3. Aids in cancer prevention. The powerful antioxidant properties of curcumin seem to be involved in helping prevent various types of cancer. Research has indicated that curcumin has anticancer effects via several actions, including an ability to help destroy mutated cancer cells, affect cell cycle regulation, and cancer cell suicide, among others.Various studies have shown that curcumin may play a role in fighting bladder, lung, prostate, breast, colon, uterine, and pancreatic cancer.
4. Reduces risk of childhood leukemia. A study conducted at Loyola University Medical Centre in Chicago found that turmeric and curcumin in the diet can reduce the effects of risk factors that contribute to the high incidence of leukemia among children. According toProfessor Moolky Nagabhushan, curcumin can inhibit the actions of factors that contribute to the development of leukemia, such as chromosome damage and cancer-causing chemicals (e.g., polycyclic aromatic hydrocarbons).
5. Guards cardiovascular health. Curcumin helps prevent the oxidation of cholesterol, which accumulates in the blood vessels, causes damage, and can result in stroke or heart attack. This antioxidant also provides other cardiovascular benefits, as seen in atrial of patients with coronary artery disease. Half of the participants took 500 mg capsules of curcumin four times daily for eight weeks and half took a placebo. Risk factors for cardiovascular disease (e.g., low-density lipoprotein [LDL] cholesterol, triglycerides, very low-density lipoprotein [VLDL] cholesterol) declined significantly among those in the curcumin group. In another study, 500 mg of curcumin taken for seven days was associated with a significant decrease in total cholesterol (11.63%) and an increase in good cholesterol (29%).
6. Protects against Alzheimer's disease. Much research has been conducted on the benefits of curcumin in protecting against Alzheimer's disease, although studies have focused on animals. Thus far, it seems that one way curcumin may protect against this disease is byturning on a gene responsible for producing antioxidant proteins. Other research has shown that curcumin can cross the blood brain barrier and bind to amyloid-B proteins, which clump together in individuals with Alzheimer's. When curcumin attaches to amyloid-B, the proteins cannot clump together and form the plaques associated with the disease. The anti-inflammatory properties of curcumin also help in protecting against Alzheimer's disease.
7. Helps with diabetes. In animal studies, curcumin has helped reduce inflammation and suppress oxidative stress, both important anti-diabetic activities. Curcumin helps protect against advanced glycation, a process that contributes to diabetic complications. In addition, curcumin reduces blood glucose and glycosylated hemoglobin levels. "Overall, scientific literature shows that curcumin possesses anti-diabetic effects and mitigates diabetes complications," as noted in a2015 review.
In a review published in Alternative Medicine Review, the authors evaluated the use of curcumin in two studies of 99 patients. Use of curcumin along with sulfasalazine or mesalamine or corticosteroids improved symptoms and allowed individuals to reduce their drug dosages. In one study, some participants were able to completely stop their medications when taking curcumin.
Read about turmeric for Alzheimer's disease
Taking Curcumin
As for dosing, Weil likes whole turmeric rather than curcumin when treating arthritis, tendonitis, other inflammatory conditions, and autoimmune conditions. His suggested dosage is 400 to 600 milligrams of turmeric extract three times daily or as recommended on the supplement label.
Look for curcumin supplements standardized to 95 percent curcuminoids and that contain piperine or black pepper unless they have been specially processed for greater bioavailability. You can use turmeric when cooking, but you should know that turmeric powder contains only about 3 percent curcumin by weight. Therefore, you would need to take a turmeric extract or curcumin supplement when targeting health issues. Using turmeric as a regular part of your diet, however, can be both a preventive and supportive move.
Image via Steven Jackson