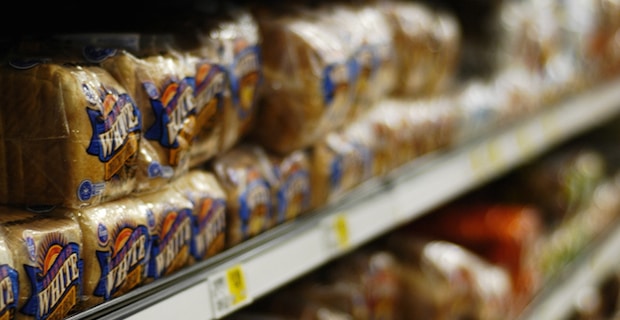 Artificial food preservatives are a group of chemical substances which are used in food production to slow down spoilage, discoloration, or contamination by bacteria and other disease forming organisms or pathogens. Unlike artificial flavors, most artificial food preservatives are categorized as food additives, defined as "any substance, the intended use of which results directly or indirectly, in its becoming a component or otherwise affecting the characteristics of food" and their use, therefore, is regulated unlike artificial flavoring agents.
Do we need artificial food preservatives?
The main categories of artificial preservatives are antimicrobials, antioxidants, and chelating agents. Antimicrobials preservatives help to prevent the overgrowth of bacteria and mold. These include benzoates [found in many beverages], sorbates [help to prevent mold, yeast and fungi growth in foods and beverages], proprionates [mold inhibitors used in baked goods], nitrates and nitrites [help to prevent bacterial overgrowth, most notably Clostridium botulinum]. Common antioxidants used to help prevent discoloration include sulfites, synthetic vitamin E, C, butylated hydroxyanisole (BHA), and butylated hydroxytoluene (BHT). Chelating agents like EDTA, polyphosphates and citric acid help to bind metals, usually copper and iron to prevent the metals from oxidizing and speeding up spoilage.
Are artificial food preservatives safe?
Proving the safety of artificial compounds like colors, flavors, sweeteners, and preservatives can be challenging. Just because something has not been proven to be harmful is not the same thing as saying they're safe. Artificial food preservatives, by and large, have been given the designation of GRAS or Generally Recognized As Safe, a classification based on scientific consensus as opposed to clear cut evidence but it is important to stress that preservatives and other food additives are one of the most tightly regulated aspects of the food supply and to avoid them comes down to personal philosophy unlike the confidence we have when we state that smoking 'causes' cancer.
It's important to note that the categorization of any artificial food preservative is never permanent; it may change as new information about the preservative's safety is reported and analyzed. Certain preservatives that were once considered safe, most notably sulfites and nitrites, have come under greater scrutiny in recent years or greatly restricted in their permissible uses.
Read: 5 Gnarly Preservatives to Avoid
How to reduce your consumption of artificial food preservatives
If the thought of consuming artificial food preservatives has gotten you down, check for its presence by reading the labels of processed foods, which are required by law to state the ingredients in order by weight from the greatest amount to the least. Dining out is another story. It's a lot trickier to track down the culprits as any artificial food preservatives used will be difficult to trace given the volume of suppliers, and inventory of ingredients that restaurants are faced with. It would be best to go to restaurants that are like minded in their desire to minimize exposure, but given their prevalence in food manufacturing, it is difficult to control.
Read more about the worst ingredients in food
Sources:
Health Canada Food Additive Dictionary
FDA Database of GRAS Substances
Photo Credit: Wade Morgen