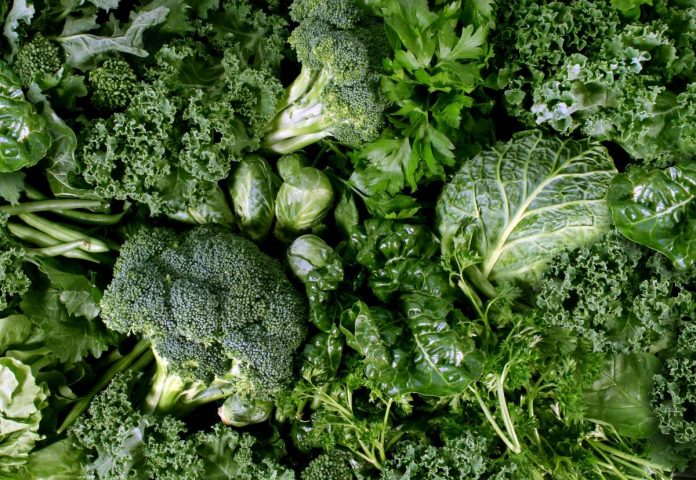 For most of us, getting our recommended daily dose of greens can feel difficult if they are not already a regular part of our diets. Yet, we need these greens to maintain a healthy lifestyle. 
Adding more greens to your diet is essential – and with just a few changes to our dietary habits, it can be an easy change to make as well. By doing so, you can boost the vitality of your immune system and overall health. 
In this article, we will discuss the benefits of eating greens and how much green intake you should aim for each day. Keep reading to learn about 8 simple and awesome ways to add more greens into your daily dietary routine!
The Power of Prevention: The Benefits of Greens
If you've ever looked into the benefits of eating healthy, you've likely heard that greens are essential for promoting overall wellness and preventing illness – but why and how?
While the promotion of eating more greens is commonly seen in the health and wellness circles, eating your daily dose of green vegetables is a crucial practice for all people. This is because greens contain many nutrients, vitamins, and antioxidants that play a critical role not only in keeping your daily health and energy high but also in preventing future health problems or conditions. 
The many benefits of eating greens regularly include:
Gaining Essential Nutrients: Leafy and cruciferous greens contain a ton of essential nutrients including Calcium, Magnesium, and Vitamins A, C, E, B, and K. Additionally, many greens

contain powerful antioxidants

that can assist in the prevention of illness and disease, as well as providing crucial anti-inflammatory properties.

 

Improving Weight Management: Greens offer two key factors for helping with weight management – they are low in calories and high in dietary fiber. The low caloric content of greens means you can a lot of them without worrying about surpassing your daily limit, while the high levels of fiber help you to feel fuller for longer.

 

Boosting Immune Function: The nutrients found in all types of greens can play a major role in

supporting your immune health

, as well as promoting better bodily functions such as digestive and eye health. This is possible thanks to these nutrients helping to regulate the immune system and cells found within the body.

 

Protecting Against Disease: As mentioned, the vitamins and antioxidants found within greens can help in the prevention of disease. This can include chronic diseases such as heart disease, cancer, diabetes, and stroke.

 
How Many Greens Should You Eat?
As part of a healthy diet, the CDC recommends eating at least 2 to 3 cups of vegetables per day. 
The CDC further states:
"Seven of the top 10 leading causes of death in the United States are from chronic diseases. Eating a diet rich in fruits and vegetables daily can help reduce the risk of many leading causes of illness and death, including heart disease, type 2 diabetes, some cancers, and obesity."
While 2 to 3 cups of greens per day is the official recommended amount, the beautiful thing about these foods is that you can eat substantially more than this without worrying about exceeding any daily limits. In fact, we recommend eating more and incorporating 2 to 3 cups into each meal of the day.
Of course, as with any food, greens should make up one component of a well-balanced diet that consists of other essential foods such as fruits, proteins, and carbs. 
8 Tasty Ways to Add More Greens to Your Diet
Now that we have covered the crucial importance of incorporating more greens into your diet, let's discuss the different ways in which you can begin eating more of these greens daily.
Here are 8 ideas for adding more greens to your daily diet.
1. Start a Daily Salad Habit
A salad a day keeps the doctor away!
One of the best ways to begin eating more greens is to simply aim to eat one salad per day and work up from there. Along with a basic lettuce of your choosing, you can add a variety of greens such as spinach, kale, and microgreens to really up the health factor of your salads. 
When creating your salad recipes, be mindful of the dressings you choose to add on top. We prefer to make our own with a little oil, vinegar, herbs, and spices. Certain heavier dressings – like ranch or thousand island – can add in unwanted fats or calories from sugar and artificial flavors and colors that we prefer to avoid.
2. Make an Upgraded Grain Bowl
A grain bowl is a deliciously healthy option for lunch or dinner that uses a grain base topped with your choice of vegetables, proteins, healthy sauces, and more. 
Greens naturally pair well with these green bowls and can create beautiful meals that are as tasty as they are aesthetically pleasing. Try adding greens such as arugula, bok choy, and cabbage to increase the nutrient content of your next grain bowl. 
3. Blend Greens into Your Smoothies
Want to add more greens to your diet but not necessarily a fan of their flavor?
Adding blended greens into your smoothies is a fantastic way to reach your daily recommended serving while masking the taste with your favorite fruits and smoothie proteins. Greens pair excellently with a wide variety of smoothie ingredients like strawberries, blueberries, bananas, apples, and kiwi!
4. Find a Side Dish You Love
If you're a fan of routine when it comes to your meals, then you should seek out one to two greens that make delightful side dishes you would love eating again and again. 
This can be the perfect opportunity to bust out the cruciferous greens – such as broccoli or brussels sprouts – to create a satisfying side dish that keeps you full. Pair these with extra virgin olive oil and fresh garlic for a flavor boost that doesn't sacrifice these veggies' healthiness. 
5. Make Green Juice
Green juice is similar to a smoothie but with a more liquidy texture. By drinking green juice in the morning, you can experience a natural energy boost without the need for caffeine. Plus, green juices are excellent for improving your gut health.
To make a homemade green juice, you will need a juicer and some mason jars for storing. We recommend using greens such as kale, celery, and cucumber. Make this juice tastier with a splash of citrus, such as orange or lemon. 
6. Use Greens for Pesto
Pesto is a delicious sauce crafted primarily from basil, a green herb often found in Italian cooking.
However, pesto is also a highly versatile sauce that can be adjusted according to your taste buds and necessities. As such, you can add in extra greens – like spinach and kale, or even broccoli – to make a greener pesto with greater health benefits. 
7. Make Homemade Kale Chips
Toss out that bag of salty processed potato chips and preheat your oven or air fryer – we're making homemade kale chips!
Kale chips are an awesome snack alternative that can provide you with the saltiness and crunch you desire, all while also giving you your daily dose of greens. 
All you need is a little bit of olive oil and a dash of salt tossed with your lightly-chopped kale – then pop those in a 350 degree Fahrenheit oven for roughly 10 to 15 minutes.
8. Incorporate Green Powders for Ease & Simplicity
While adding more greens to your diet can be easy once you have built a routine around it, getting started can feel difficult – especially as you add more items to your grocery shopping list.
To skirt around this problem, try out natural greens powders that contain your daily dose of greens in just one-to-two scoops. A green powder is made from dried vegetables that have been ground into powder form for ease of use – plus, they last a whole lot longer than fresh veggies. 
Green powders are great for adding to smoothies, juices, grain bowls, sauces, and so much more!
[Editor's Note: We love the convenience of greens powder! Some of our favorites are made by Wakunaga and Genuine Health.]
Bottom Line
We all need our daily greens – and with the above 8 ideas, you can improve your dietary habits and add more green vegetables to your meal routine in no time.
Try each of these ideas to figure out which best fits your current lifestyle and schedule – and remember, even small changes can go a long way in improving your health and boosting your immune system, so take your time finding out what works for you. 
Author: Isabella Adams – Isabella is an experienced nutritionist and a passionate freelance writer. She uses her knowledge and experience to write about trending nutrition topics and develop a healthy and joyous relationship with food and the body. Her tips help to make healthier lifestyle choices.