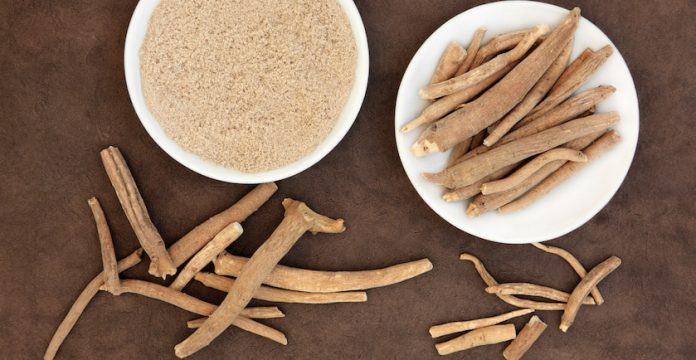 Ashwagandha, a Sanskrit word meaning "the smell of a horse," is an ancient herb native to India, Pakistan and Sri Lanka and is used in Ayurvedic medicine. Also referred to as Indian Ginseng (although it has no relation to the ginseng family, but is instead part of the tomato family), this versatile herb is known for its rejuvenating and energy enhancing properties. As a super plant, the Ashwagandha herb also relaxes people. In Latin, its name Withania Somnifera means "sleep-inducing." The root is most commonly used but all parts of it, including the fruit and flowers, are beneficial. This plant, sometimes called Winter Cherry, is widely available in health food stores as a tincture, dry herb, tea or in capsules. This may be a helpful supplement to add to your daily regime.
What are the health benefits?
Ashwagandha is no stranger to scientists as there are over 350 studies examining its many beneficial properties. Known as the "go-to" herb for overall health and vitality, Ashwagandha also exhibits some very specific healing properties. Here is a summary of its main benefits:
Dosage
Regular recommended doses are between 600-1000mg two times per day. There are no studies on pregnant women so discretion is advised as there have been cases of spontaneous abortions when ingested at higher doses. As always when taking a new supplement, you should consult with your doctor or health care practitioner if you are taking any medications or have specific medical conditions.
Bottom Line
Overall, this wonderful herb is well-studied, non-toxic, useful on multiple levels and widely available.
Read next
DISCLAIMER: This article contains affiliate links, which means that if you click on one of the product links, Naturally Savvy will receive a small commission so we can keep pumping out amazing articles like this one. Thank you so much for your support!