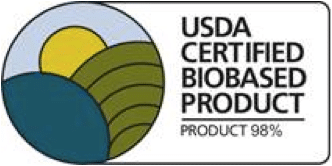 Today we are ever more conscious of the products we buy, what we eat and what we put into and onto our bodies.  A high motivator for many of us who are parents when buying organic food is the concerns about the effects of pesticides, hormones and antibiotics on children. Indeed many of our purchases today are driven by our growing knowledge about organic and natural products and what we expect from these declarations. But how much do most of us actually know about the products we use? Are these same concerns considered when buying non-food items including wipes or our monthly supplies of tampons, sanitary pads and panty liners?
So what do we consider?  Perhaps the sale tags? Or maybe those marketing messages that constantly bombard our TV's and magazines have already enticed you?  Have you thought about the use of synthetic materials or the plastic content, chlorine bleaching, dyes or even pesticides?  Most of us wouldn't even think that any of those materials were used to manufacture these most intimate products.  But sadly, they are!
This is why 22 years ago, Susie Hewson, founder, owner and developer of Natracare organic and natural feminine hygiene, decided to take a stand against the industry by producing a real and honest choice for women with her own brand of organic, totally chlorine free, plastic free, pads, tampons, liners and wipes.
Designed according to strict organic, environmental and ethical criteria with the ultimate in quality and performance, Natracare products are made using only certified organic and natural, plant-derived materials, sourced from sound ecologically managed producers, that are chemical and additive free, biodegradable, compostable and certified free from all animal testing.
Buying "green" products can be daunting for some.  Generic terms such as "eco-friendly" or "chlorine free" are most likely guilty of green washing and not independently validated claims. Natracare's unmatched organic and environmental standards are independently and scientifically validated.   In 2009 they were the first feminine hygiene brand in the world to be awarded an independent and scientifically validated Environmental Product Declaration (EPD)  (Ref: S-P00135). This complete life cycle analysis demonstrates the full environmental impact of your product of choice.
Mandated by Congress in the United States, the USDA Biobased Label certification program is designed to empower you the consumer with accuracy of product content and promote the increased purchase and use of biobased products.   Expectation is a reduction in petroleum consumption, an increase in the use of renewable resources and better management of the carbon cycle contributing to a reduction in adverse environmental and health impacts. In June 2011 Natracare received their results from this independent testing.
And they exceeded the minimum standard levels:  Natracare Ultra Pads were 248% above the minimum standard levels, with 87% biobased solid content; Natracare Maxi pads and panty liners have  91% content (264% above the minimum level) and Natracare Wipes were 292% above the minimum level, with 98% biobased solid content.   Natracare views this as a valuable way forward to inform consumers of the true nature of the contents of products and their impact on the environment. Look for the USDA Biobased Label appearing on Natracare's new compostable packaging.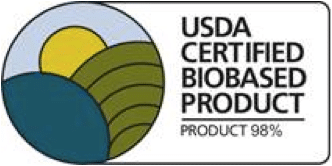 And it's how they have always done things!  They have consistently been open and honest, actively seeking independent investigation and accreditation of what they do and claim. It's why they continue to win International awards and why women around the world continue to TRUST Natracare.
To learn more please visit their website www.natracare.com .
What do you know about the products you use?