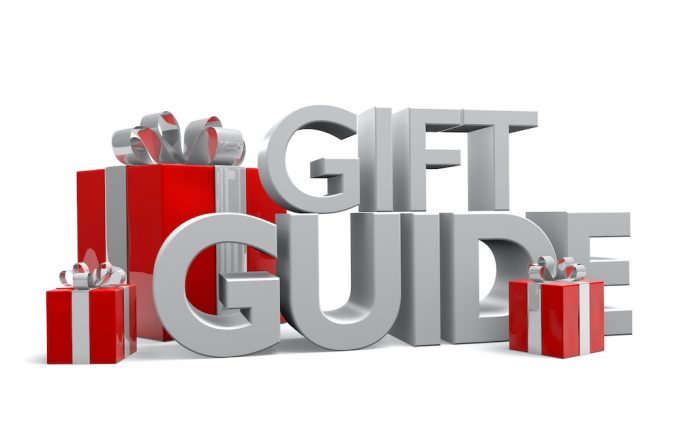 If you need some help with your shopping list this holiday season, we'd like to introduce you to some of our favorite things! This holiday gift guide is eclectic, health-focused, and covers a wide range of price points. Who's ready to shop?
Holiday gift guide-10 favorite things
Healthy beauty products. We all know someone who would love top-notch health-care products that nurture as well as deliver as promised. Beautycounter skin care, makeup, body, and bath options meet these qualifications. Only safe, natural ingredients are used in their products, upholding their motto, "beauty should be good for you."
Natural mattresses. We spend about one-third of our lives sleeping, so shouldn't we be doing it on the healthiest mattress possible? Admittedly a mattress is not a traditional holiday gift, but it is one that will keep on giving every night. Naturepedic offers high-quality, organic mattresses that don't have all the chemicals (e.g., flame retardants, polyurethane foam, GMO cotton, harmful adhesives, and glues) found in conventional mattresses.
Read about hold the wrapping paper this holiday season
Meal delivery. Is there someone on your gift list who doesn't have time to prepare healthy meals? We're betting there are at least a few…and you may be one yourself! Why not choose a meal delivery service like Sunbasket, which ships farm-to-table food to the doorstep of your lucky recipient. You can choose the meal plan—diabetes-friendly, vegetarian, Mediterranean, and many more. All the ingredients and instructions for nutritious and delicious 30-minute recipes are delivered in one box!
Coolest athletic wear. For all the men, women, and kids on your list who love comfortable, stylish, and overly cool athletic and leisure clothing, we've got the answer. Lululemon makes lightweight, durable, and delightfully attractive activewear and accessories. Choose from leggings and sports bras to down vests, polo shirts, yoga mats, gloves and mittens, shop bags, and more in cool colors.
Clean facial care products. If someone on your list wants their skin to be as healthy and vibrant as it can be, then look no further. DermaE clean facial beauty items are excellent not only for your skin but for the environment as well. Each product contains a carefully blended combination of vitamins, nutrients, and other natural ingredients. You will never see any of the more than 2,700 ingredients found to be toxic to both people and the planet in DermaE.
Read about dangers lurk in women's cosmetics and personal care products
Cruelty-free beauty products. Beauty should never hurt—people, animals, or the planet. That's why vegan, cruelty-free, and toxin-free Milk is the answer. Although Milk makeup and other beauty products can grace the skin of women of all ages, teens on your list may resonate with Milk's Teen Vogue Coolest Beauty Brands of 2016 award.
Cookware and bakeware. Stir up the cooks and bakers on your list and check out the offerings by Kerekes/BakeDeco. Choose from quality cast iron cookware that will last a lifetime or from a wide variety of fun, unusual, and traditional bakeware and accessories. Who knows—you may get a dinner invitation or a homemade pie as a thank you!
Unusual bundt cake pan. Is there a bundt cake baker on your holiday list? If yes, the shatterproof Simax glass fluted bundt cake pan is sure to please. Made in the Czech Republic, it is entirely chemical-free, which means no unwelcome substances will make their way into the finished cake or other recipes. It is also a beautiful way to present casseroles and cold desserts.
For that special man. Men care about their skin and aging (even if they won't always admit it!), so why not gift them a product that will help them take care of both concerns in a healthy way? Barbary organic daily moisturizer is made from macadamia nuts, citrus, botanical hyaluronic acid, and many other organic, natural oils and extracts, providing vitamin E and antioxidants that help fight aging, hydrate the skin, and moisturize without feeling greasy.
For creative youngsters. Bring out the creativity in young kids with Eco-Kids Dough. This US-produced natural dough is made with non-GMO flour, salt, cream of tartar, soy oil, organic rosemary oil, and other kid-safe ingredients. The dough comes in six vibrant colors and will provide hours of fun.
Bottom line
So did our holiday gift guide help you with your shopping list? Let us know what Santa picked out this year for your family and friends from our list!
DISCLAIMER: This article contains affiliate links, which means that if you click on one of the product links, Naturally Savvy will receive a small commission so we can keep pumping out amazing articles like this one. Thank you so much for your support!