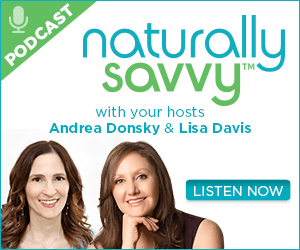 Listen to the latest podcast
Show Summary
The first thought many people have in regards to exercise is that it's a means to an end in terms of weight loss.
But, moving your body has a much greater impact on your health as a whole. In fact, it may be the key to slowing the aging process.
Investigative health journalist Judy Foreman suggests that the key element to extending a healthy lifespan is exercise, through its myriad effects on dozens of molecules in the brain, the muscles, and other organs.
She explains all of this in her book, Exercise Is Medicine: How Physical Activity Boosts Health and Slows Aging. After all her research, Foreman's resounding conclusion is that exercise itself is by far the most effective, and safest, strategy for promoting a long, healthy life.
Listen as Foreman joins host Lisa Davis to share insights from the book and how you can actively contribute to your own longevity.
Show Notes
[2:04] Introduction to Judy's book and how she overcame the sting away from aging.
[3:30] Why sitting isn't good for us.
[8:15] It is never too late to start with exercise.
[8:45] The science behind exercise.
[11:04] What are telomeres and how do you preserve them.
[12:54] Information on slowing bone mass loss as we age and on preventing falls.
[15:10] Exercise and the microbiome.
[17:20] Recommendations around exercise and how to be motivated.
Show Links
Judy's website.
Judy's Book:
 Subscribe to our Podcast on iTunes
Show Sponsor: MadeGood
DISCLAIMER: This article contains affiliate links, which means that if you click on one of the product links, Naturally Savvy will receive a small commission so we can keep pumping out amazing articles like this one. Thank you so much for your support!