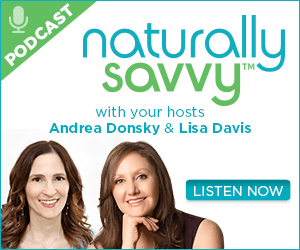 Listen to the latest podcast
Show Summary
Kara Landau, "The Prebiotic Dietitian," joins host Lisa Davis to explain why prebiotics are so essential and ways to get more of them into your diet.
Physical and mental well-being is impacted by the foods you eat.
In the past decade, the medical community has realized the importance of probiotics for optimal gut health — and optimal overall health.
What many people don't understand is that probiotics need prebiotics in order to thrive.
Show Notes
[1:14] Kara's health journey and how she became the traveling dietician.
[4:45] How foods are different in different parts of the world.
[6:00] The difference between probiotics and prebiotics.
[6:30] Why prebiotics are so great for health.
[7:09] Rich sources of prebiotics.
[11:00] How probiotics can change over your lifetime and why prebiotics are so helpful.
[12:30] Learn more about Kara's products.
[14:50] More abut how Kara became a healthy foodie.
[17:05] About Kara's book The Clean Separation.
[20:20] While traveling some of the aspects of food that Kara has learned from.
Show Links
Visit Kara's website
Subscribe to our Podcast on iTunes
Show Sponsor: Nature Clean
DISCLAIMER: This article contains affiliate links, which means that if you click on one of the product links, Naturally Savvy will receive a small commission so we can keep pumping out amazing articles like this one. Thank you so much for your support!