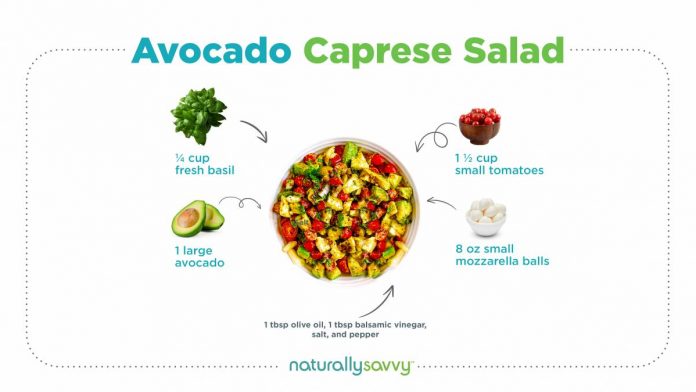 This is now our favorite summer salad. We used delicious tomatoes we grew in our own garden as well as some fresh basil. The avocado lends a creaminess to the salad that you can't beat as well as healthy fats. If you are dairy-free, feel free to skip the mozzarella or substitute a dairy-free option.
Ingredients
1 1/2 cup small tomatoes, halved
8 oz fresh small Mozzarella balls
1 large avocado, sliced into small chunks
1 tablespoon extra virgin olive oil
1 tablespoon balsamic vinegar
1/4 cup fresh basil, chopped
Freshly ground pepper and salt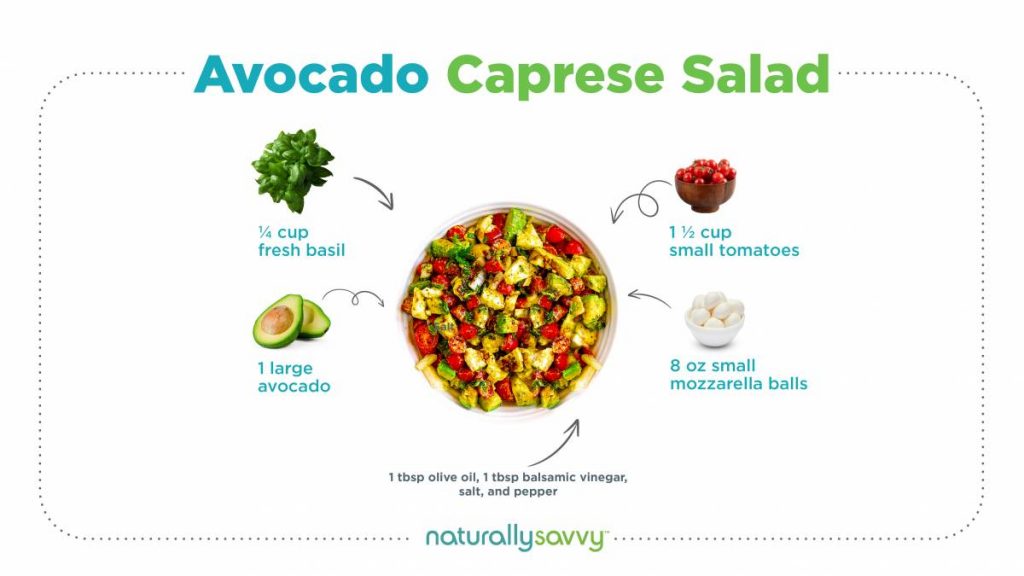 Directions
Halve the tomatoes, chop the avocado into small chunks, chop the basil and combine in a large bowl with olive oil and balsamic vinegar. Add salt and pepper to taste. Serve chilled and enjoy.