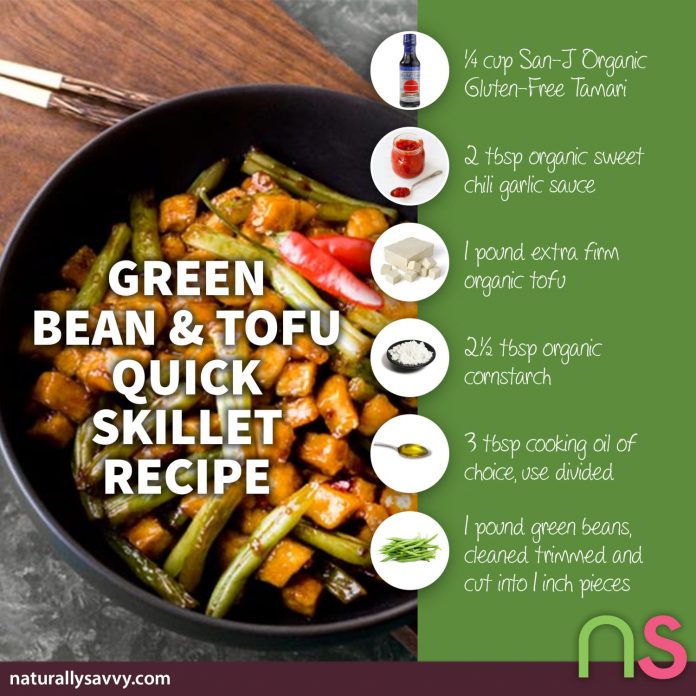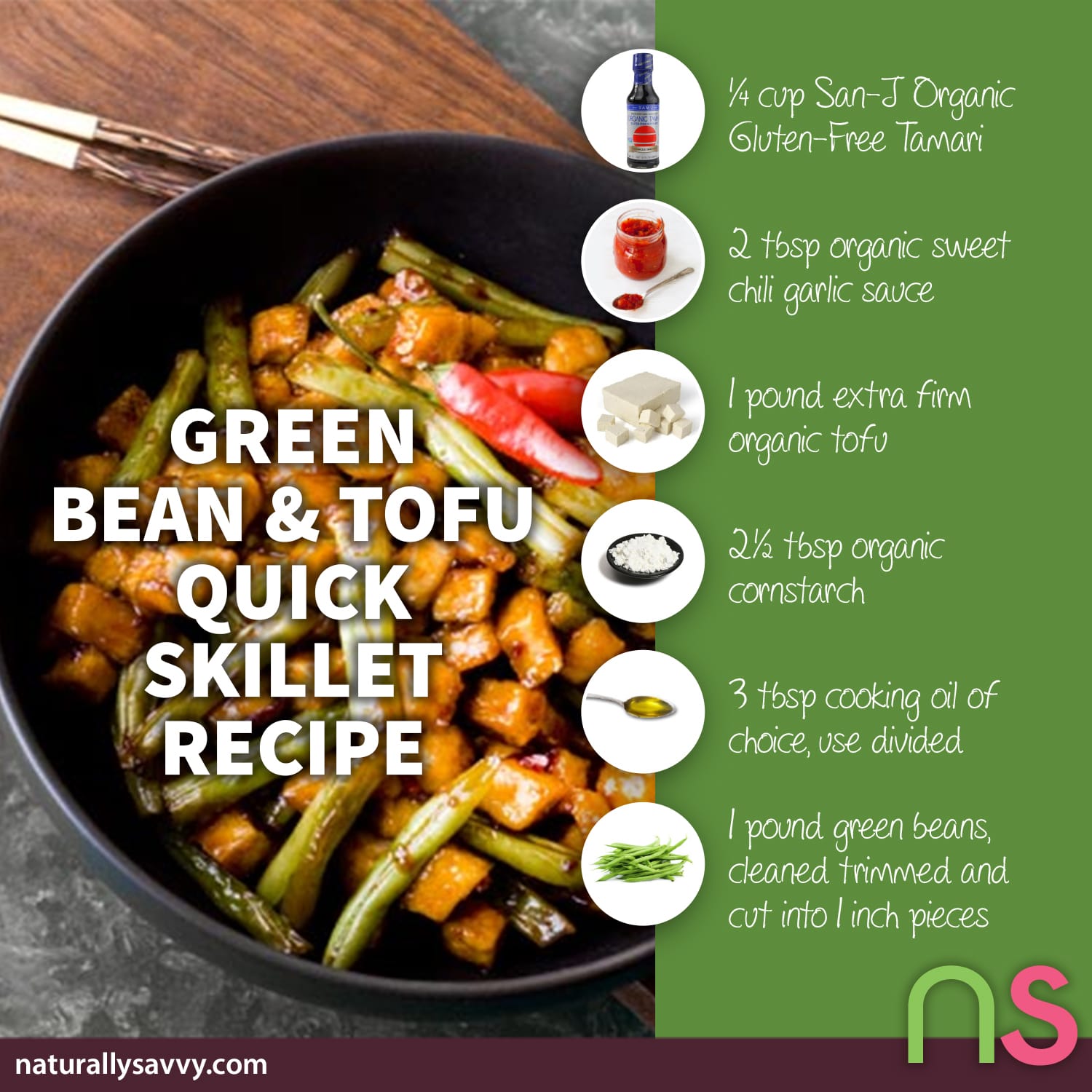 Green Bean and Tofu Quick Skillet Recipe
A quick and simple skillet recipe that will fill you up and fuel you for your day. High in protein and fiber, serve this green bean and tofu dish alongside brown rice or other whole grain, or eat alone as a hearty, one-dish meal.
Serves 4 as a main dish, 6 as a side dish.
Ingredients:1/4 cup San-J Organic Gluten-Free Tamari
2 tablespoons organic sweet chili garlic sauce
1 pound extra firm organic tofu
2 1/2 tablespoons organic cornstarch
3 tablespoons cooking oil of choice, use divided
1 pound green beans, cleaned trimmed and cut into 1 inch pieces
Directions: Combine tamari with chili garlic sauce, set aside. Cut tofu into 1/2 inch cubes, pat dry with paper towels and put into a mixing bowl with the cornstarch, toss to coat. Heat 1 tablespoon of oil in a large skillet or wok over high heat until it starts to shimmer, add half the tofu in an even layer in the pan. Cook the tofu undisturbed for 2 minutes. Gently flip and stir the tofu. Continue to cook and stir until the tofu is lightly golden brown on all sides, 3 to 4 minutes. Remove the tofu to a plate and set aside. Heat 1 more tablespoon of oil in the pan and cook the remaining tofu the same way. Remove from pan.
Reduce heat to medium; add the remaining tbsp of oil and the green beans. Cook the green beans, stirring, for 1 minute. Add 1/4 cup of water and continue to cook the beans for 3 minutes or until they are bright green and crisp tender. Increase the heat back up to high, add the reserved sauce mixture and boil for 1 minute or until it reduces slightly. Add the tofu and cook for 1 minute. Serve immediately.
Recipe and image above courtesy of San-J.