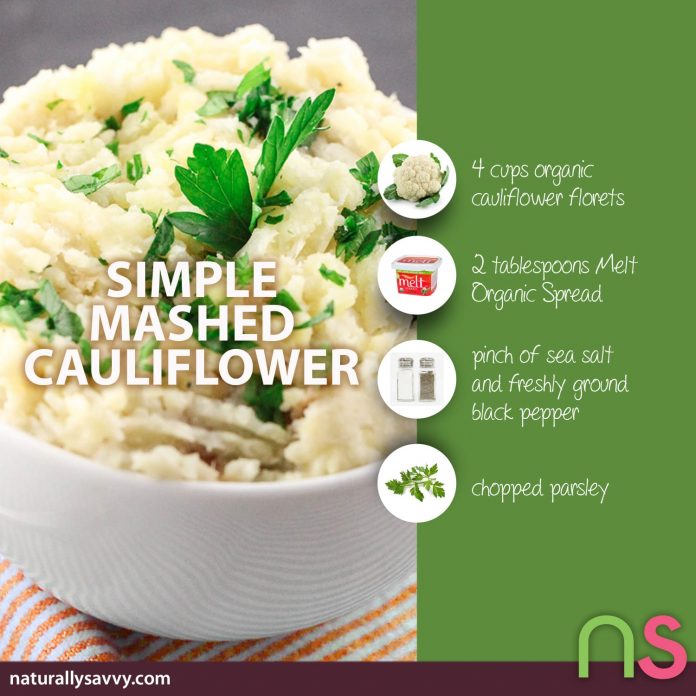 Simple Mashed Cauliflower Recipe
When you need an alternative to mashed potatoes without the carbohydrate load, try this simple cauliflower recipe. Cauliflower is high in folate, vitamin C and fiber and provides the same satisfying texture of traditional mashed potatoes, but with a huge nutritional kick.
Ingredients
4 cups organic cauliflower florets, approximately 1 medium cauliflower
2 tablespoons Melt Organic Spread, organic butter, or coconut oil
pinch of sea salt and freshly ground black pepper
garnish: chopped parsley, optional
Read more about the nutritional benefits of cauliflower
Directions
Chop the cauliflower into about eight pieces. Steam until soft. Add Melt Organic Spread or organic butter or coconut oil. Purée in a food processor or mash by hand. Season with sea salt and pepper and garnish with chopped parsley. Enjoy!