Dangers Lurk in Women's Cosmetics and Personal Care Products!
---
About the Author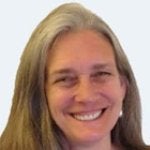 Deborah is a freelance health writer who is passionate about animals and the environment. She has authored, co-authored, and written more than 50 books and thousands of articles on a wide range of topics. Currently she lives in Tucson, Arizona. Visit her at
deborahmitchellbooks.com
.