The Benefits Of Turmeric & Other Spices
Nowadays, a variety of herbal remedies – tinctures, supplements, lozenges, and others – are found in most households; they aren't yet as popular, but spices are gaining merit as wonderful and healing medicinal ingredients. Here is some information about a few common spices which are currently receiving a great deal of attention.
Turmeric
Of the spices currently being researched, no other is receiving the attention that this curry spice is getting. Turmeric (Curcuma longa), has been used in Ayurvedic and Chinese medicine for thousands of years to treat numerous conditions. Over 30 years of clinical research on the benefits of turmeric proves that it has anti-inflammatory, antioxidant, anticarcinogenic, and anticoagulant properties. It has been shown to benefit arthritis sufferers, to reduce cholesterol, and to protect against cancer.1
Curcumin, which provides turmeric's potent yellow pigment, is thought to be the primary pharmacological agent in turmeric. Several times more potent than Vitamin E, turmeric has powerful antioxidant effects. Its combination of antioxidant and anti-inflammatory effects explains why arthritis sufferers find relief with regular use of the spice.


Numerous studies on the benefits of turmeric have found curcumin's anti-inflammatory effects to be on par with potent drugs such as hydrocortisone, yet without any of the side effects. This is tremendous news for those with inflammatory conditions such as arthritis, for which there is a question of drug safety. Curcumin is also showing promise as a treatment for inflammatory bowel disease (IBD) such as Crohn's and ulcerative colitis.1
Another important benefit to turmeric is heart disease prevention. Curcumin may be able to prevent the oxidation of cholesterol in the body. Cholesterol itself isn't the problem – it is the oxidation of cholesterol that causes damage to blood vessels, leading to plaque build up. One study found that after only 7 days of curcumin usage (500 mg daily), subjects' blood levels of oxidized cholesterol dropped by 33 percent, total cholesterol decreased by 11.63 percent, and their HDL (the "good" cholesterol) increased by 29 percent.2 Additionally, turmeric is a good source of vitamin B6, a nutrient which prevents homocysteine levels from becoming dangerously high. Homocysteine is a significant risk factor for heart disease and stroke.
While studies suggest that ingestion of the spice is safe even at high doses, only a small amount of turmeric used regularly in cooking is sufficient to produce a therapeutic effect.

NEXT SUPER SPICE >>
1 Turmeric. World's Healthiest Foods.
2 Soni, K.B. and Kuttan, R. (1992) "Effect of oral curcumin administration on serum peroxides and cholesterol levels in human volunteers" Indian Journal of Physiology and Pharmacology, 36(4), 273–275 and 239–243.
Image: Steven Jackson Photography

---
About the Author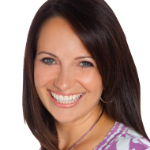 Lisa has been in her own practice for over 15 years and specializes in weight management. She teaches natural nutrition in both corporate and educational environments and is a shining example of someone who practices what she teaches.
Lisa is a nutritionist and educator specializing in weight management. After losing weight several years ago through a more natural diet and by improving her digestion, she committed to sharing her new-found knowledge and returned to school to study nutrition. Over the past decade, her Nu-Vitality Weight Program has helped employees at numerous corporations lose thousands of pounds. In addition, Lisa regularly consults for groups and individuals with unique nutritional needs such as police officers and athletes. Lisa has been featured on the Discovery Channel, numerous radio programs and is a contributor to various publications. Additionally, she teaches nutrition at multiple post-secondary schools, has taught natural food cooking workshops, and authored two books.