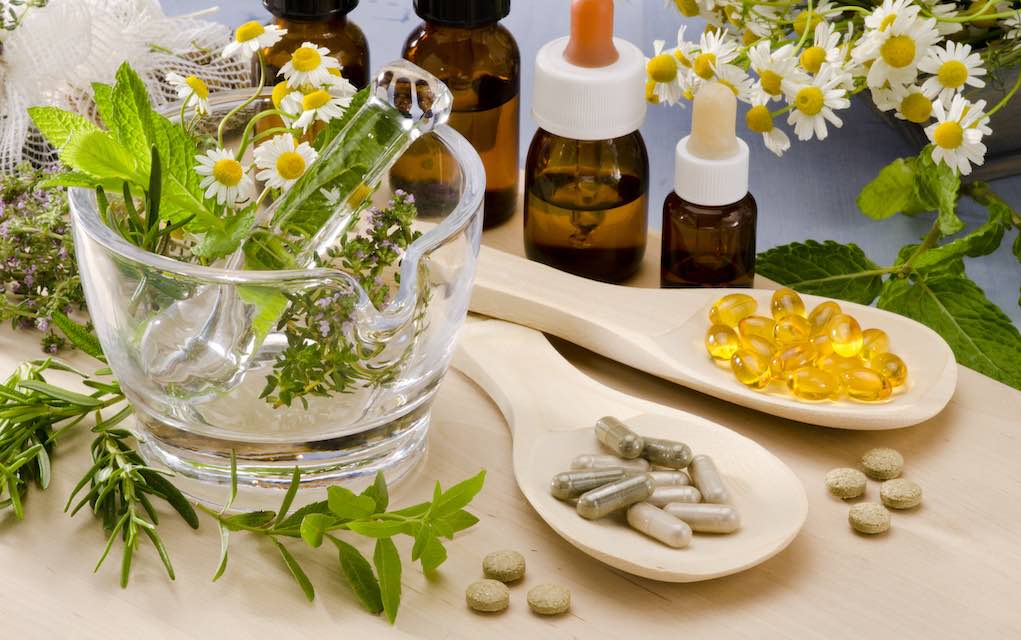 Most adults take vitamins or other supplements daily, and the producers and marketers of these products are ever on the move to improve their offerings as well as find new opportunities to encourage you to try more or different items. As we enter another new year, it presents another chance to check out the crystal ball of the supplement market and see what's new for 2019—and whether we want to add them to our shopping cart.
Read about how to take supplements properly
Anti-aging is out. That's not to say supplement makers will not be addressing the fight against aging in 2019; in fact it is the opposite. The term "anti-aging" has lost favor among consumers, and so marketers will be using a more positive approach when approaching the baby boomer and senior market. As part of this effort, experts are predicting a rise in demand for beauty supplements, especially those containing collagen. These products generally target enhancement or improvement of the skin, hair, nails, and/or are labeled as "anti-aging" or "healthy aging."
Gummies. You may think that gummy supplements are mostly taken by kids, but adults make up about 80 percent of the gummies consumed in the United States. One reason may be that so many adults are taking oral prescription drugs, a sweet "candy-like" supplement is a pleasant and convenient change. As the demand for gummies grows among adults, you can expect producers to try to meet the demands of this market, which is for non-GMO, lower sugar (or sugar-free), and organic options.
Mesonutrients. You may be familiar with the terms macronutrients ("big") and micronutrients ("small"), and now it's time for mesonutrients. "Meso" means inside or middle, which means mesonutrients are designed to help maximize the benefit from the active components inside a specific food or supplement that makes them good for you. Take EGCG (epigallocatechin gallate), for example, which is a potent antioxidant found in green tea. Supplement producers will be focusing on ways for consumers to get the most from this plant phenol and other powerhouses in supplement form, including berberine, lycopene, curcumin, and anthocyanins.
Read about how to read supplement labels
Natural nootropics. "Nootropics" is a fancy word for supplements, foods, or beverages that may enhance cognitive functioning, including memory, awareness, concentration, and mood. In 2019, we can expect to see an increased emphasis on nutraceutical supplements that focus on psychological and emotional wellness. Among the supplement products and ingredients, you will see adaptogenic herbs such as ashwagandha, Asian ginseng, holy basil, Rhodiola rosea, and rosemary, among others. Magnesium, vitamin B6, 5-HTP, and valerian root also will be highlighted in the coming year.
Non-GMO. The focus of non-GMOs has spread from food to supplements. In 2019, there will continue to be a move to meet the demands of consumers who want non-GMO ingredients in their supplements. A guide to supplement makers who are fuelling this growing demand can be seen here.
Supplements via IV. That's right—interest in intravenous drip supplementation of vitamins, minerals, and other nutrients is growing. According to functional medicine guru Frank Lipman, MD, who has been administering IV nutritional treatments for nearly two decades, "I think it's going to be bigger in 2019 because people like a quick fix." Unlike taking oral supplements, which need to pass through the digestive system where nutrients may not be absorbed completely, IV nutritional treatments are more bioavailable. Downsides of IV treatments are that it involves sticking a needle into your arm, which should be done by a medical professional and also means you need to go to a facility for your dose. Such therapy centers are popping up across the United States.   
Sources
Aman M. Mesonutrients are the keys to maximizing a superfood's health benefits.

First For Women

2018 Nov 6
Cutler N. HiE: Golden rules for netting the golden year shoppers.

NutraIngredients.com

2018 Dec 4
Krawiec S. Who's driving the gummy supplement market? Hint: it's not kids.

Nutritional Outlook

2018 Aug 31
Menayang A. The rise of beauty supplement in the US, in charts.

NutraIngredients.com

2018 Sep 26
Trend insights: vitamins and minerals.

FONA International

2018 Feb 8