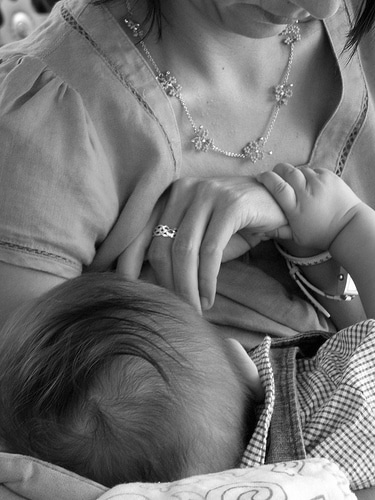 Vegan women struggling with breastfeeding their newborns may get some support from a surprising source: actress, author and fellow vegan mom, Alicia Silverstone.
No, Silverstone won't come and personally breast feed your baby herself, but as a vegan mom, Silverstone recognized the need to support vegan women struggling with producing enough milk.
Read more about veganism
Silverstone has launched the Kind Mama Milk Share, a program where vegan women can donate their excess breast milk to help other vegans who don't produce enough milk on their own. While breast milk shares are nothing new, the Kind Mama Milk Share is the first of its kind to provide vegan breast milk for parents who wish to raise vegan children and avoid the dangers associated with baby formula.
"Because we are a community of beautiful souls who recognize the importance of food as health, I say we help support those mamas and babies who need a hand during one of the most important times in their lives," Silverstone wrote on her blog, The Kind Life. "It's why I'm starting the Kind Mama Milk Share, a way for moms to connect with other moms in their area. If you have milk to share–post it! If you are in need of milk–post it! Think of all the babies we can help raise together!
Kind Mama Milk Share gets its name from Silverstone's first vegan lifestyle and cookbook, 2011's "The Kind Diet." Silverstone, who also gave birth to her son Bear Blue in 2011, is reportedly working on a follow-up to "The Kind Diet" with "The Kind Mama" a vegan parenting guidebook.
Read more about the benefits of breastfeeding
Image: Christine Rogers