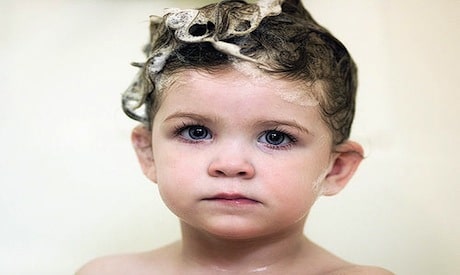 Even though they're not labeled, you look for them in the foods you buy. You've gotten good at weeding out suspects: soy, corn or canola oil, high fructose corn syrup, citric acid, maltodextrin, beet sugar…but where else are those unwelcome GMO ingredients hiding? How about in your body care products?
It turns out, some of the most common beauty and body care products can contain a number of genetically modified ingredients. And, just like our food, there are currently no laws requiring labeling disclosure. This means that while you take every step to prevent putting GMOs in your body, you may be slathering them all over your body instead.
But, fortunately, just like many food manufacturers have taken a stand against GMO ingredients, many personal care brands are doing the same as well. Brands including EO Organics, Avalong Organics, Andalou Naturals and Dr. Bronner's are just some of the brands certifying their products as GMO-free through the Non-GMO Project's verification system. And, bonus: Whole Foods Market, which will require labeling of all GMO ingredients in its stores by 2018, is including personal care items (and supplements) in the mix.
What exactly can be genetically modified in your skin and body care? The most common ingredient may be alcohol-which often comes from corn. It's found across the board in personal care items from lotions, soaps, shampoos and conditioners to oral care products. Another big risk is vegetable glycerin (also corn) found in many of the same products. Soy products are common in skin and hair care-both soy oil and soy protein-and they can be GMO as well. Sugar is finding its way into scrubs, cleansers and peels, and unless the label specifically says "cane sugar", there's a good chance it came from a genetically modified sugar beet. Xylitol is a common ingredient in natural tooth and oral care products, which is also a corn derivative, and likely GMO. Preservatives such as citric or ascorbic acid used in cleansers and lotions may also be GMO corn derived. For women, cotton tampons are also a high risk area as cotton is also a GMO crop. Those non-organic tampons are full of many other unhealthy ingredients, too. (You can read more in our report here.)
When shopping for body care products, label reading is a must. If it doesn't say "organic" in front of a suspect ingredient, there's a good chance it's GMO. Look for certified organic ingredients and the Non-GMO certification logo on products to assure you're not absorbing GMOs through your skin.
Resources:
http://www.non-gmoreport.com/articles/may2013/personal-care-products-without-gmos.php
http://www.nongmoshoppingguide.com/brands/invisible-gm-ingredients.html
Image: thejbird