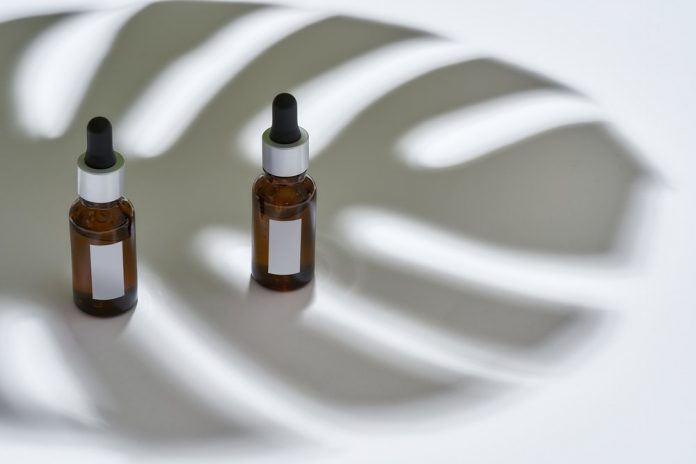 What's all the buzz about facial oils? Do you feel like you're doing all you can to take care of your skin? Would you be willing to add something to your beauty routine that is easy, fast, and ever so rewarding? Then let's talk about facial oils and their benefits!
What are facial oils?
Facial oils come in two forms: those the body produces naturally, and those we purchase. Although the body generally does a good job of making the oils our skin needs to stay healthy, oil production declines significantly as we get older. Therefore, it's important to find a facial oil that will help you protect and maintain your skin health. You can buy facial oils for any type of skin, even oily or skin that is susceptible to blemishes, so everyone has the opportunity to take better care of their skin.
Read about great skincare naturally
What are the benefits of using facial oils?
Especially as we age, our skin gets thinner and drier. Using facial oils can help protect against skin irritation, fine lines, and wrinkles as well as keep the moisture in. Facial oils can also protect your skin against environmental damage from the wind, sun, and pollutants and give your face a natural glow.
Two more bonuses: facial oils typically contain antioxidants, so they help fight off skin-damaging free radicals. They also are helpful for removing makeup.
How do you choose a facial oil?
You may be surprised by the number of facial oils on the market, so be prepared to do some investigating rather than reaching for just anything on the shelf. Different oils have different benefits depending on the ingredients. You should check the ingredients and even talk with a dermatologist to make sure you choose the best product for your skin type.
Generally, look for a product that has oils with small molecules, such as argan, jojoba, and squalene. Oils with large molecules can't penetrate the top layer of your skin and may clog your pores. Cosmetic dermatologist Dr. Debra Jaliman, who also authored Skin Rules, adds two other important criteria: "choose a facial oil where water is not the first ingredient," and purchase products that are bottled in dark glass because heat and light can damage the oil.
Read about clean skincare: what you need to know
Here are a few more hints to help you choose the right facial oil for you.
Normal skin: Use light to medium weight oils, such as jojoba, marula, or squalene. For optimal results, mix a small amount of your moisturizer with your facial oil before using it.

Dry skin

: Choose coconut (this oil is heavier than some of the others), squalene, moringa, rosehip seed, pomegranate, or marula oil. You may want to also use a moisturizer that contains hyaluronic acid along with the oil.
Oily skin: Jojoba, marula, squalene, and tea tree oils are suggested because they don't make the skin greasy and are light. Other options include argan, buckthorn, and rosehip. Dr. Jaliman recommends "a moisturizer with alpha hydroxyl acid is a good choice to use along with a facial oil" for those who have oily skin.

Rosacea

: If you have this skin condition, jojoba oil is recommended. This oil contains myristic acid, which has anti-inflammatory properties to reduce swelling and redness.
Aging skin: A good antiaging facial oil is acai, which is rich in vitamins and antioxidants.
Acne-prone skin: Jojoba, squalene, hemp, and tea tree oils can help kill acne-causing bacteria, so they are recommended.

 

Combination skin: If your face has several things going on, use marula oil. It penetrates quickly and works well with a lightweight moisturizer.
How to use facial oils
Only a few simple steps are necessary to use facial oils correctly.
Use a gentle cleanser and exfoliate the skin.
Add a few drops of the chosen facial oil to your moisturizer.
Or after you have applied your serums and moisturizer, use a facial oil to lock it all in.
You can use your fingers or a facial massager to gently work the oil and moisturizer into your skin using a sweeping upward motion. Another option is to use a jade roller.

 
The use of a jade roller will assist you in evenly distributing the oil on your face while also helping it better penetrate your skin. Are you experiencing puffiness under your eyes? A jade roller can help with that too!
That's it! Healthier, glowing, hydrated skin can be yours!
Bottom line
Facial oils are a great way to protect and maintain your skin health, especially if you have dry skin. Look for products with all-natural ingredients. No product will work miracles, so you may want to experiment and try different oils. Test a product on a small patch of skin and wait at least 24 hours before using it on your face. 
[Editor's Note: Our favorite facial oil is from Iremia Skincare. This product was developed by Elaine, the company founder to solve her issues with highly reactive skin. It leaves our skin feeling soothed and locks in the moisture our skin was craving. You can explore her Restorative Facial Oil and other products on the website.]
Sources
How to patch test a skincare product the right way.

Simple Skincare Science

2021 Apr 4
Jackson KC. If you have sensitive skin, you'll love these gentle face oils.

Bustle

2018 Feb 22
Nazish N. The best facial oils for every skin type and why you should start using one ASAP.

Forbes

2018 Apr 26